Paper bags are an eco-friendly and recyclable alternative to hazardous plastic bags. In recent years, humans have realized the need for an alternative to plastic bags. Paper bags are not only environment-friendly but also save tons of energy.
The packaging industry has adopted paper bags contrary to the previously used plastic bags to reduce carbon print and increase efforts for sustainable development. To buy some eco-friendly packaging supplies, visit this site.
The two main types of paper bags used for packaging are Waxed Bags and Glassine Bags.
There has been a great deal of debate and confusion regarding these two nowadays. These may look similar but serve different purposes.
This article discovers the differences between Waxed Bags and Glassine Bags and which ones are best for you.
What are Waxed Bags?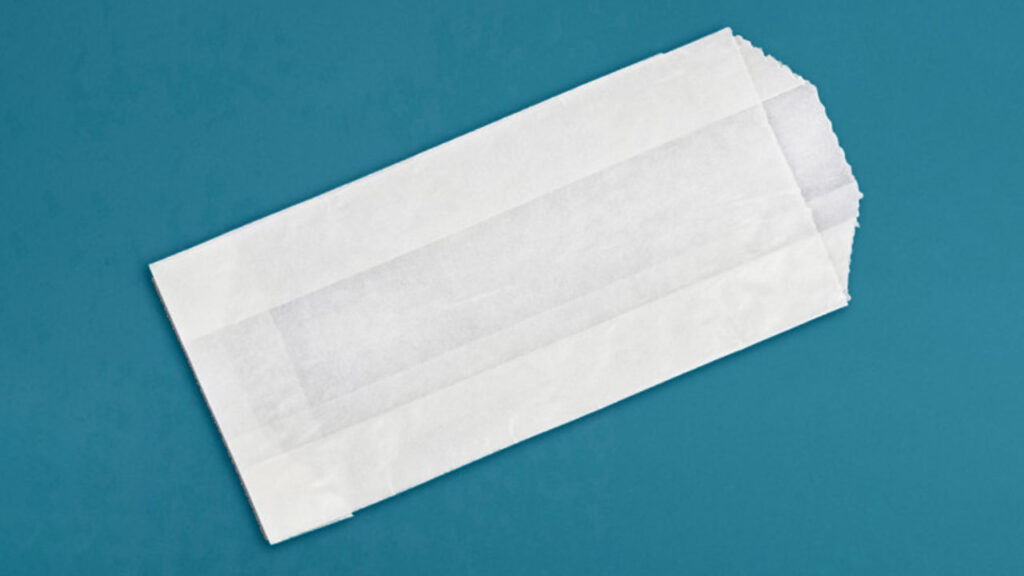 Waxed Bags are recyclable paper bags coated with a layer of paraffin wax, making them oil and water-resistant. They are semi-transparent and thick because of the wax coating. Their primary usage is for food packaging. Waxed bags protect the contents of the bag from moisture and exterior impurities.
They are best for packing oily and greasy eatables or food covered in condiments. The dry wax coating on these bags during manufacturing prevents oils and grease liquids from seeping out of the bags and also makes them water-resistant.
They have a smooth texture and are printable with any color or pattern. Moreover, cracks and crumbles after usage add a more artistic look to the bags. It makes them ideal for eateries and bakeries to pack and advertise their product.
One major drawback of Waxed Bags is they take a very long time to recycle than Glassine Bags. The thickly coated paraffin wax takes a great deal of time before the bag starts biodegrading.
What are Glassine Bags?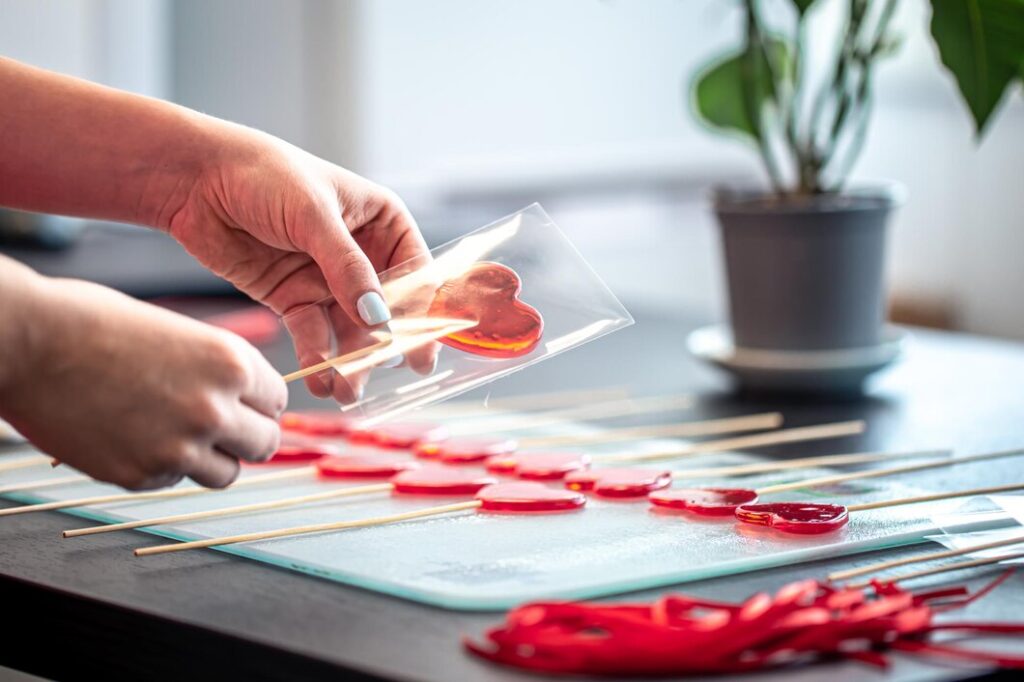 Glassine Bags are made from glossy Glassine paper. Glassine papers are produced using a process known as supercalendering that makes the paper air, water, and oil resistant. During manufacturing, the paper fibers are flattened in one direction using steel and fiber-covered rollers. It provides them with a smooth and glossy appearance.
Glassine Bags are more centered on providing a lovely and exquisite appearance. They are translucent and display the contents of the bag. They can be printed on and come in several color and pattern choices. They also allow brand logo printing, making it suitable for brand marketing.
They are used to pack handmade goods. Many candy shops use these decorative and attractive Glassine Bags to pack their candies. As Glassine Bags are so appealing, market strategists use them to pack cookies or candles to grab children's attention.
Glassine Bags can be easily recycled as they need not go through heavy synthetic procedures. They biodegrade very effortlessly as opposed to Waxed Bags that have to wait until the wax coating peels off.
What's The Difference Between The Two?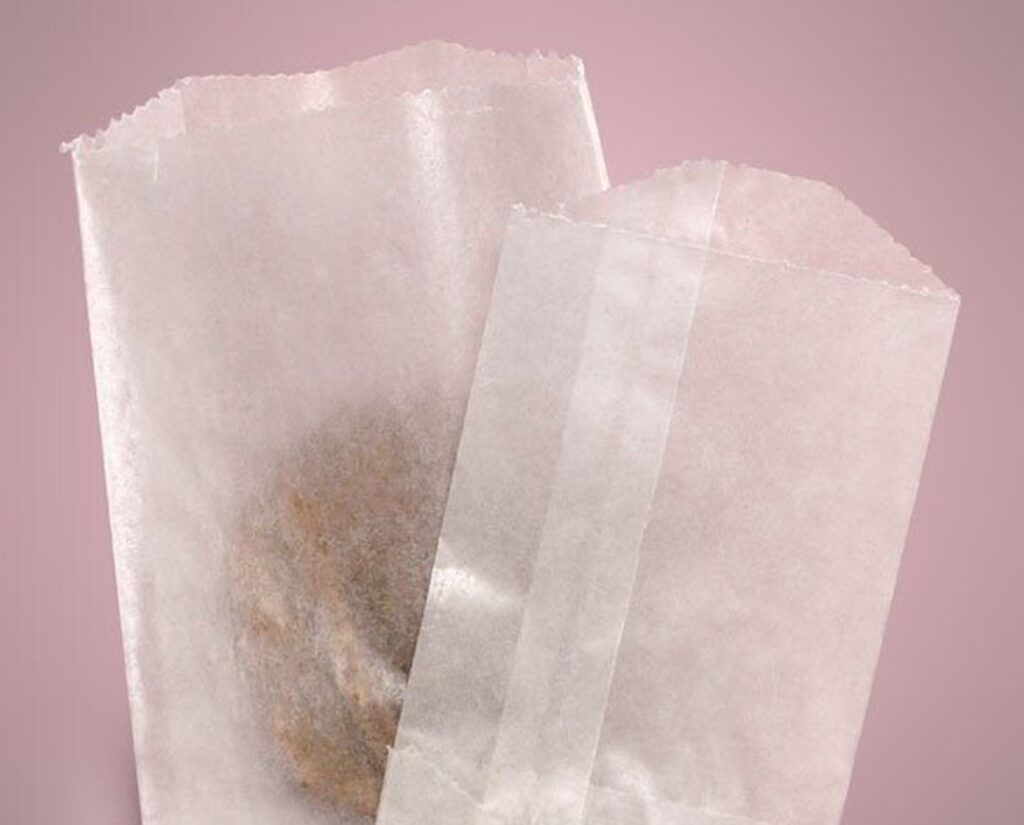 Glassine Bags may look quite similar to Waxed Bags, but they both serve different functions. Their manufacturing processes are discrete too.
Following are some notable differences between them:
• Material
The initial steps for producing Waxed Bags and Glassine Bags are the same. Papers are first recycled or manufactured for making either of them. The difference comes after the papers have been manufactured.
Waxed Bags are made from waxed paper that is coated with wax after the paper is manufactured. Whereas, Glassine Bags come from Glassine paper produced through a process called supercalendering that even outs all the paper fibers in the same direction.
• Purpose
Due to their oil and grease-resistant properties, Waxed Bags are used to pack deep-fried, oily, and greasy stuff like French fries, Burgers, Chicken Nuggets, Patties, and Cheeseballs, Hotdogs, and many more. They protect from exterior moisture and pollutants. They are more economical and concentrate on the effectiveness of the bags rather than the aesthetics.
Glassine Bags are mostly preferred for attractive packaging to captivate the consumers and increase a company's sales. They usually contain handmade products. Due to their delightful appearance, they are used for packing gifts.
• Reuse And Recyclability
Waxed Bags are covered with a thick wax coating that makes it harder for them to degrade easily. As they are water-resistant, neither can they be recycled nor decomposed. But it allows the bag to be reused after cleaning. Waxed paper can also be used for DIY craft activities for your kids or to remove limescale spots from metal taps.
On the other hand, Glassine Bags are easier to recycle and decompose as they do not contain severe chemical processing. Glassine Bags are more eco-friendly than Waxed Bags as they are recyclable.
Which One's Best For You: Waxed Bags Or Glassine Bags?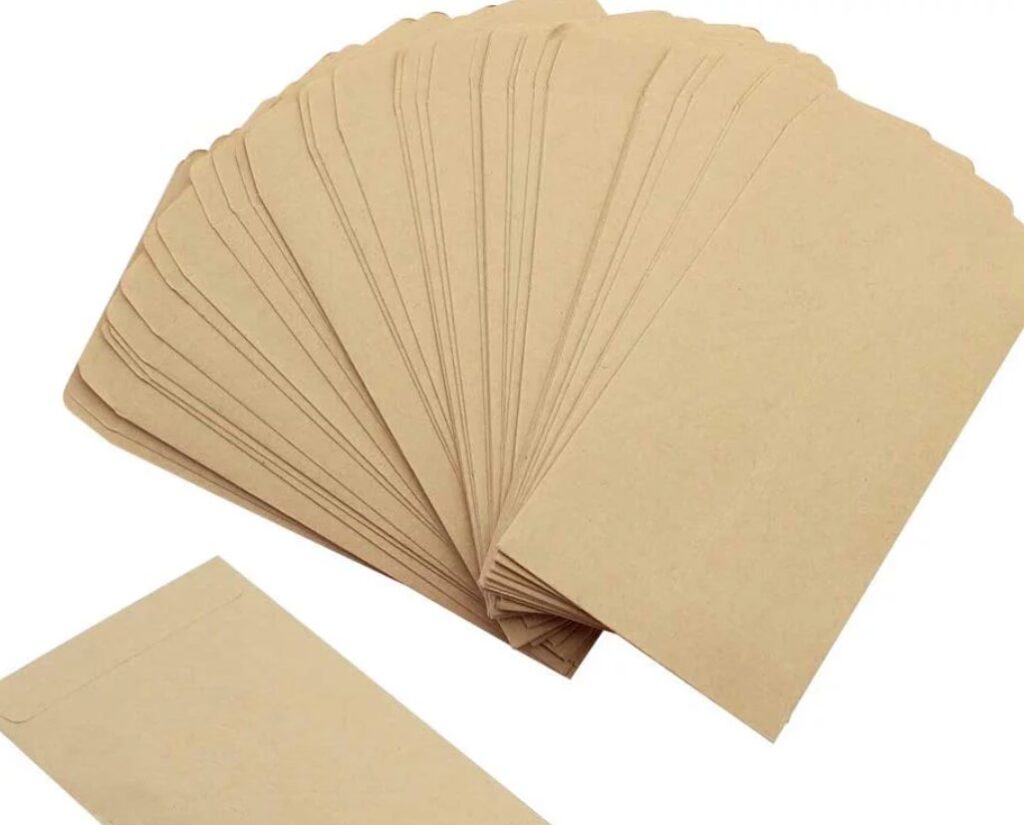 Before you fall for the adoring appearances of Glassine Bags or the utility of Waxed Bags, it is necessary to know why you need a bag. Always ask yourselves what you want to pack in the bag.
Here are a few tips you can use to choose your ideal paper bag:
1. The first thing to decide on a suitable bag is the purpose. Are you packing edible or oily stuff in the bag? Does your bag contain a product that needs to be protected from exterior pollutants? Then go for Waxed Bags.
2. If one is looking for paper bags to dispose off sanitary napkins, waxed paper bags are the ideal candidate as they do not allow bacteria inside the bags to spread outside the bags and prevent infections.
3. If you wish to gift someone a DIY present and need lovely packaging for that, Glassine bags serve your purpose well as they offer a pleasing and graceful appearance to your gifts.
4. If you own a business and want to advertise your product through packaging, choose Glassine Bags. They offer attractiveness and let you print the brand logo on them.
5. Lastly, if you are looking for an eco-friendly and recyclable option, prefer Glassine bags as they are easily recycled and take less time to decompose.
Conclusion
Glassine Bags and Waxed Bags are often misinterpreted as the same. But they are very different. Knowing your purpose to choose a paper bag will help you decide which ones are suitable for you according to your needs.