With the pandemic coming to a stop-start end, businesses are looking to get their employees back to the office at full throttle. However, it seems the conventional workplace may not completely return.
A Gallup poll on work-from-home employees has found that pre-pandemic levels of remote and hybrid working models have doubled.
The pivot to working from home has brought opportunities for enhancing employee well-being, spending less and empowering a work-life balance with greater flexibility.
On the flip side, there is a risk of complicating the workplace and harming productivity. C-suite executives have been concerned that a distributed workforce may not be as well-oiled if the cogs are not slotted in place side-by-side.
Fortunately, there are several IT services and technologies that can help to ensure your business not only maintains productivity but gives you the potential to improve output.
With the right IT services in place, you can drive productivity among a distributed workforce and keep your employees happy.
Voice Over Internet Protocol (VoIP)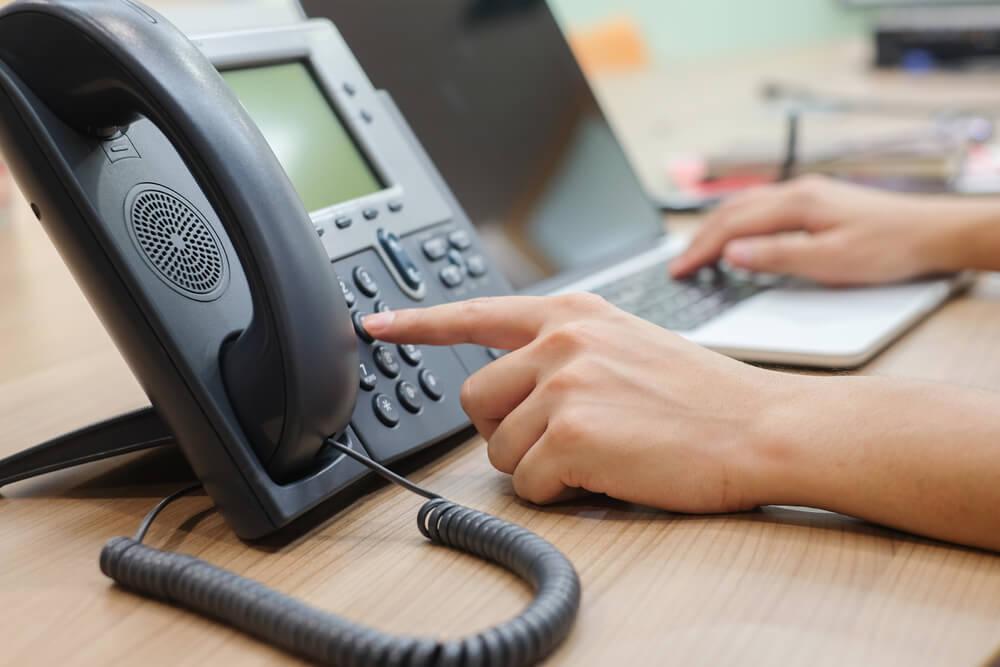 In a hybrid workplace, co-workers can no longer walk across the office to bounce thoughts off a colleague. The much-aligned 'inspirational chat around the water cooler is thought to be harder to achieve if colleagues are not sharing the same space.
VoIP solves this problem by allowing your workers to hook up face-to-face and have brainstorming talks. Otherwise, they can simply share ideas or discuss the finer points of a strategy in the chat. Adopting VoIP services also enables colleagues to talk with one another at any time because they are accessible on mobile devices as well as desktops.
VoIP is also preferable to conventional phone services. Firstly, they are more cost-effective. As a matter of fact, VoIP is a far more efficient way for people to connect than traditional landlines in the UK are being phased out and will say goodbye in 2025.
Rather than paying expensive rates for each individual call, your business will pay a flat rate per user, and as many calls as needed can be made throughout the world.
This communications technology is vital for productivity as it avoids artificial limits being placed on the extent to which employees can communicate. They can therefore use their full collaborative and creative potential.
Cybersecurity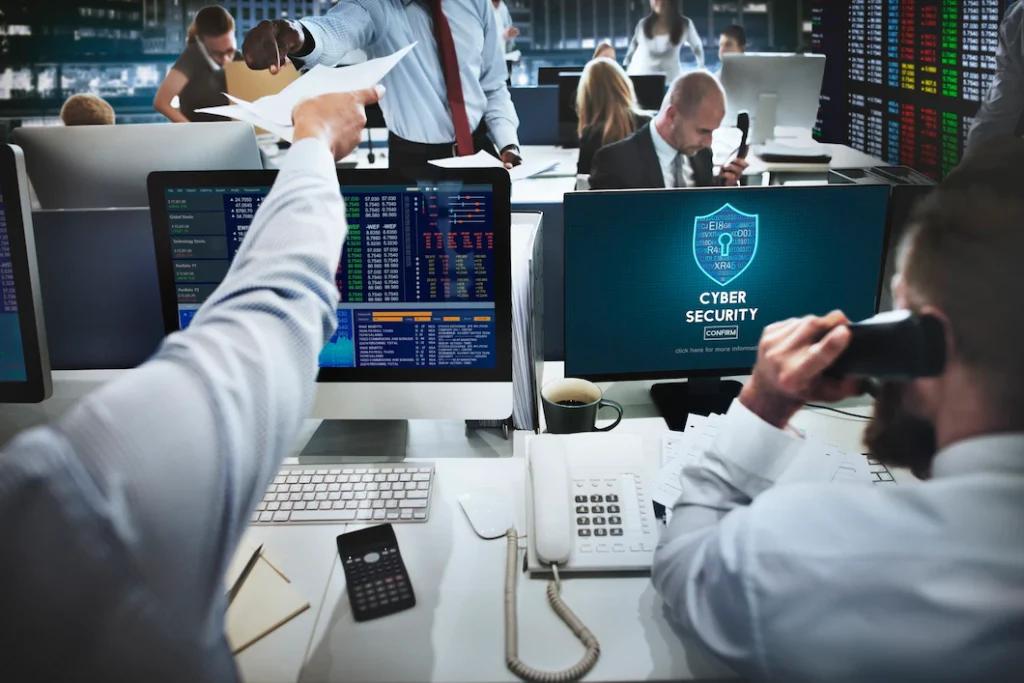 Hybrid workplaces present an exacerbated cybersecurity risk as employees work on personal devices and poorly secured networks. The increased targeting of these remote workers is terrifying – as shown by the 630% increase in cloud-based attacks during the early days of the pandemic.
A top-tier suite of cybersecurity services can mitigate this risk. Businesses should especially look for next-generation anti-virus software that uses machine learning to respond to threats before they can have an impact automatically.
Cybersecurity may seem like a non-productive investment. However, the deadly nature of cyber-attacks on small businesses, which destroy 60% of them within six months of facing a cyber-attack, makes cybersecurity IT services impossible to ignore.
However, some IT professionals say that cybersecurity does not have to break your budget. Micro Pro, a leading IT service provider in London, points out that there are several cost-effective ways of implementing cybersecurity solutions.
Some of the most simple and cost-effective solutions are to establish cybersecurity protocols and enforce a BYOD policy that significantly lowers the risk of malware.
Other solutions suggested by the firm are to provide your staff with cybersecurity awareness training and patch management to ensure that every device on your network is updated with the latest security patch.
When your staff know how to identify potential attacks, they are less likely to make mistakes. They will also use this information to protect their own devices – so even if you do allow your employees to access your business network on their personal devices, there is less risk of their personal devices becoming infected with malware.
Cloud-Based Collaborative Productivity Suite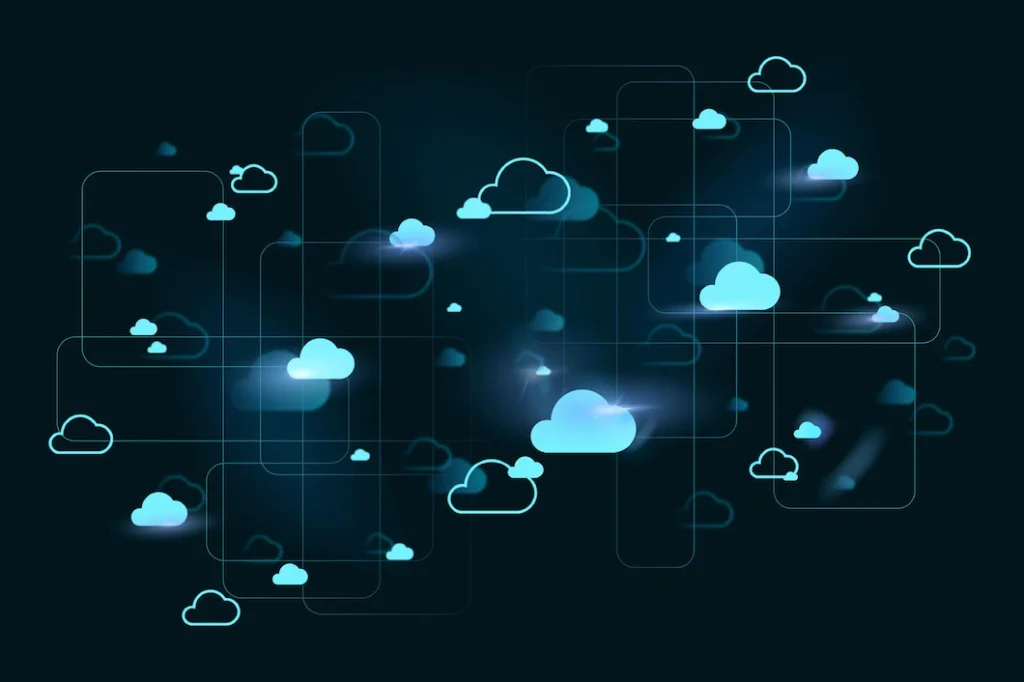 The remote workplace that the Covid lockdowns forced on businesses made it difficult for employees to collaborate directly. For unprepared firms that had not already migrated to the cloud, documents were emailed back and forth.
Cloud-based storage is a simple solution for sharing documents and can save oodles of time. You probably know from experience how much time you can waste trying to dig a document out of a long list of emails. You may have also struggled to keep up with the latest version of a document and duplicated your work.
Cloud-based productivity suites, such as Microsoft 365 for example, enable users to access a single document so you always have the latest version. When amendments are made to the document, the updates are not enforced until they are accepted by the lead author. In the meantime, suggested changes sit in a comments box.
Employees can even access documents simultaneously and work together in real time. This speeds up the process if two people want to work on a document during a live discussion.
For example, two colleagues could be speaking on Skype, Slack, or Microsoft Teams but working on the same document; either brainstorming, fleshing out an outline or adding the finer details. This makes the process of working together seamless. It can even feel as close as possible to sharing a physical workspace but not having to share the same keyboard.
Managed Service Providers (MSPs)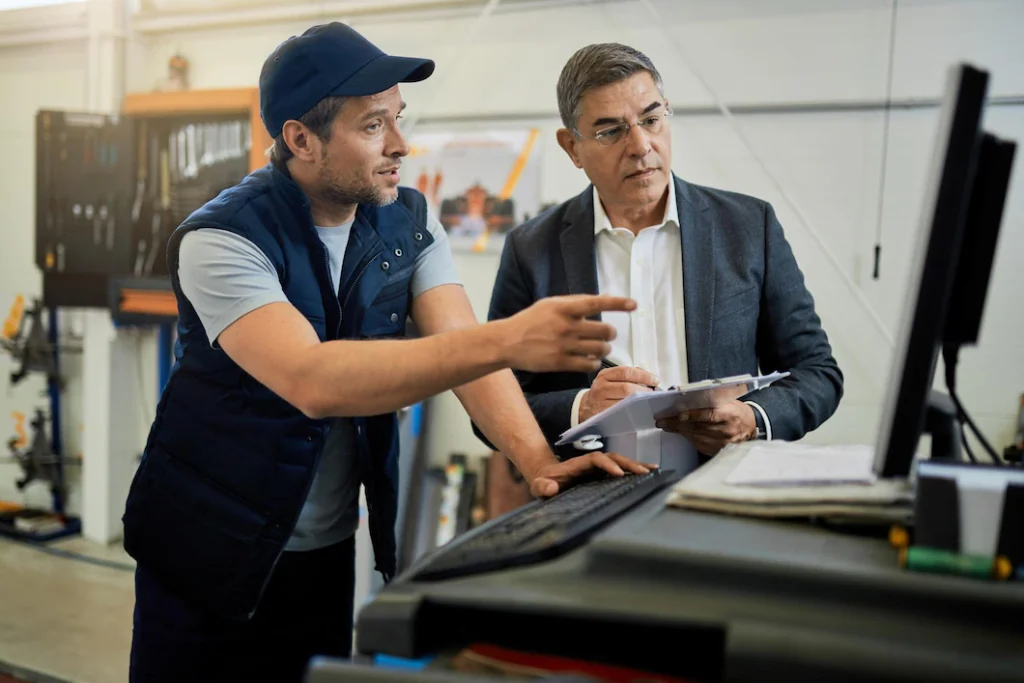 Implementing all of this technology can be difficult, and if it takes long enough, it may render productivity improvements irrelevant. Many businesses choose to work alongside an MSP when developing their IT systems, leveraging these contractors to free up capacity to grow.
MSPs exist in multiple types, and these should be considered to find the best one for your business's unique needs. They vary in terms of levels of support and how that support is delivered: on-site or remotely.
Whether you decide that you require an MSP to implement these IT services within your network, all those listed in this article are excellent places to start and worth consideration.