It is true that autumn and winter can be monotonous, and sometimes even cruelly cold. However, you have to admit that they have their charms, especially when it comes to fashion style. Autumn and winter are the periods when UGG boots are the most worn footwear. If you have a pair of boots like this, then you will be interested in our fashion proposals.
UGG Boots: A Must-Have Piece For Every Modern Woman
UGG boots, or as some unjustifiably call them "ugly boots" – made a big fashion boom when they appeared. Although many people do not find them attractive – women still do not give up these boots. Why? The reason is actually very simple – warmth during the winter and comfort. In addition, these boots have become almost a fashion must-have because they have been promoted by many designers at their shows – combining them with different pieces of clothing.
Where to wear UGG boots and with which pieces of clothing to combine them? This is a question of interest to many modern women. Therefore, check out some of our tips on how to match clothes with your UGG boots.
1.Uggs and skinny jeans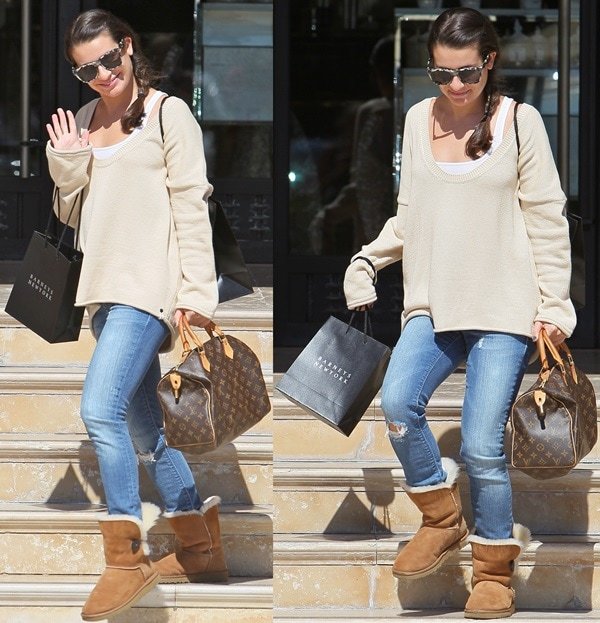 The most popular variant of combining these boots is tight jeans. Good jeans are always in trend, and skinny jeans fit perfectly and look so stylish with UGG boots. You can complete the whole combination with warm woolen sweaters and coats that match the color of the boots.
2. UGG boots and leggings
If you strive for comfort and convenience, then you should definitely opt for leggings in combination with UGG boots. Our fashion advice is to wear oversized sweaters, which cover the behind – so that you don't look like you are wearing tights. To complete this combination, opt for an effective scarf that will bring a chic moment to this clothing combination.
3. Combining with dresses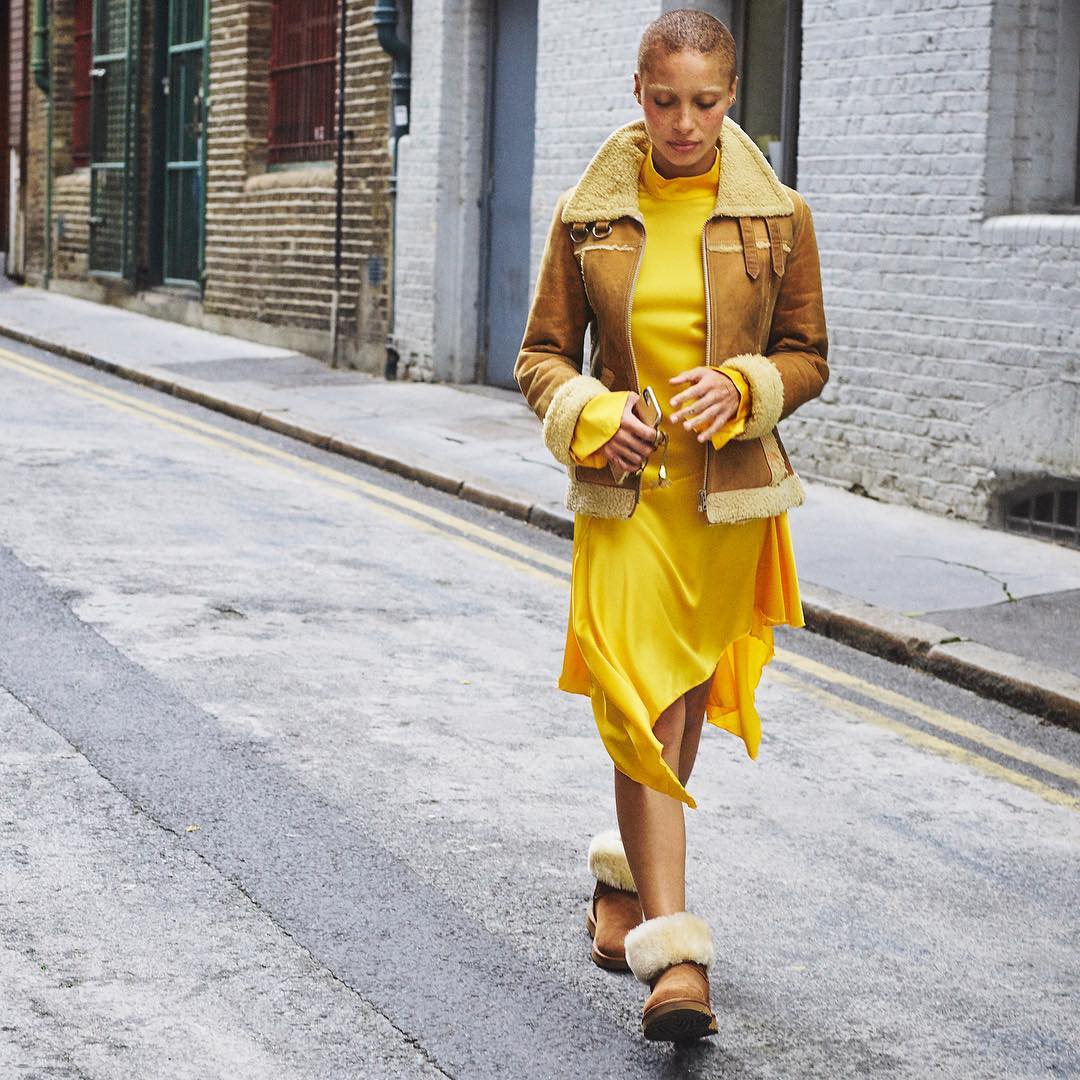 If you are a fan of winter dresses, knitted and warm – then break the fashion rules and combine them with UGG boots. Tights, wide sweaters, and scarves will be ideal accessories for this fashion style.
4. Combinations with shorts
Although this seems like an impossible combination – it's not like that. UGG boots can also be made of lighter materials in the spring style, so that bolder ladies can wear them this way and look perfect. You can complete the whole combination with details such as an interesting hat or an attractive bag. You'll attract the attention of everyone because you will look like you just came off the catwalk.
5. Disco and hippie style combined with UGG boots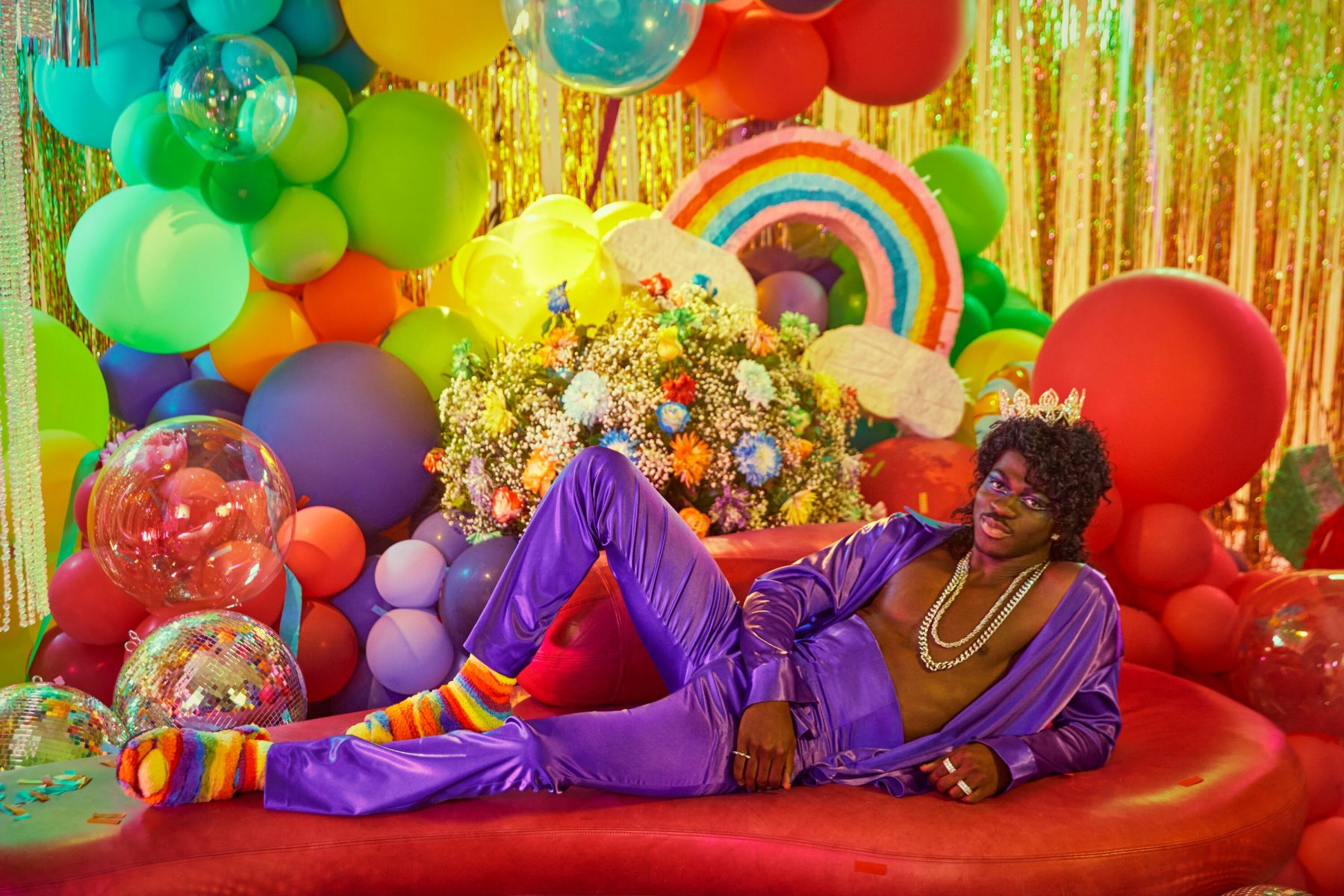 For the most daring ladies, there are high-heel uggs with lots of decorations. These are models reserved for the most daring ladies who combine them most often in a disco style. Some models of boots have decorations such as glitter or crystal, so you can combine them with busty dresses of various colors or disco shorts that will restore the spirit of the 70s, which is popular again. There are also models with embroidery that you can combine with a hippie-style wardrobe. With a suitable accessory, bracelets, and earrings – you will achieve a completely authentic look.
The Bottom Line
As you can see, UGG boots can be combined in several ways. Find your favorite style and enjoy the comfort that UGG boots provide you.