Hiking in winter is one of the adventurous things you can do when the frosty season comes along. Nothing beats the thrill of traversing a snowy cliff and reaching the summit to get a gorgeous view of the land. That's why it is no surprise that as soon as the winter season arrives, many adventurous individuals start unpacking their winter gear and head out to the nearest snowy destination to enjoy the thrills of an exciting winter hike.
However, many people fail to consider several basic things that are essential if you plan to go hiking anywhere in winter. Small things like choosing your destination or choosing the best women's winter coats for extreme cold may seem trivial at first but matter a lot during your actual hiking trip.
That is why it is essential that you know all the aspects of a winter hike before you actually go into one. In this article, we will list several things that you should consider at all costs when you are planning for a winter hike. Read the article till the end so that you don't miss out on crucial details.
1. Research before you go and verify it's a safe spot
Areas tend to change dramatically throughout the season. If you know that a particular spot is amazing to go to in the monsoon season, it doesn't mean it would be a wise choice to go to in the winter as well. It is important that you verify the integrity and safety of a spot before you take your family there to ensure unwanted accidents don't occur.
Meticulous research ensures that you know the location you are going to for your winter hike inside and out. A well planned winter hike ensures that you know which paths you should take, which particular spots you should avoid and what weather you should expect before you go there. After all, ensuring the safety of your family and friends before you go to any spot is crucial to any trip's success.
2. Ensure that the weather conditions are comfortable for you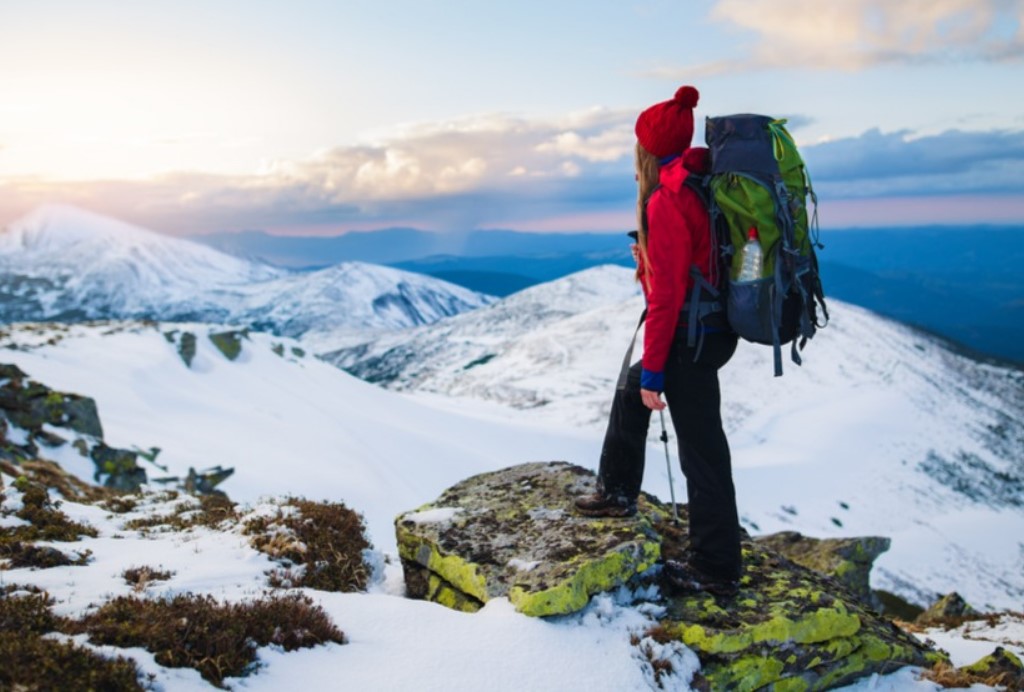 It's extremely easy to ignore the weather forecast for the location you are going to which can land you in a location with particularly bad winter weather. That's why, wherever you go for your winter hiking trip, you should make sure that the weather conditions you face should be optimal for you and your group.
The last thing you want on your hike is facing a hailstorm when you are climbing a steep snowy cliff. The weather can have a huge impact on how you should prepare your clothing and food and also the spots you can hike. It is crucial that you check your decided spot's weather several times before getting assured that nothing is wrong.
Try to go on a sunny day if possible as the sky is the most clear then and the sunlight offers a great option for getting warm on particularly cold days. Going in good weather can be the difference between a good winter hiking experience and a bad one.
3, Plan your hiking time accordingly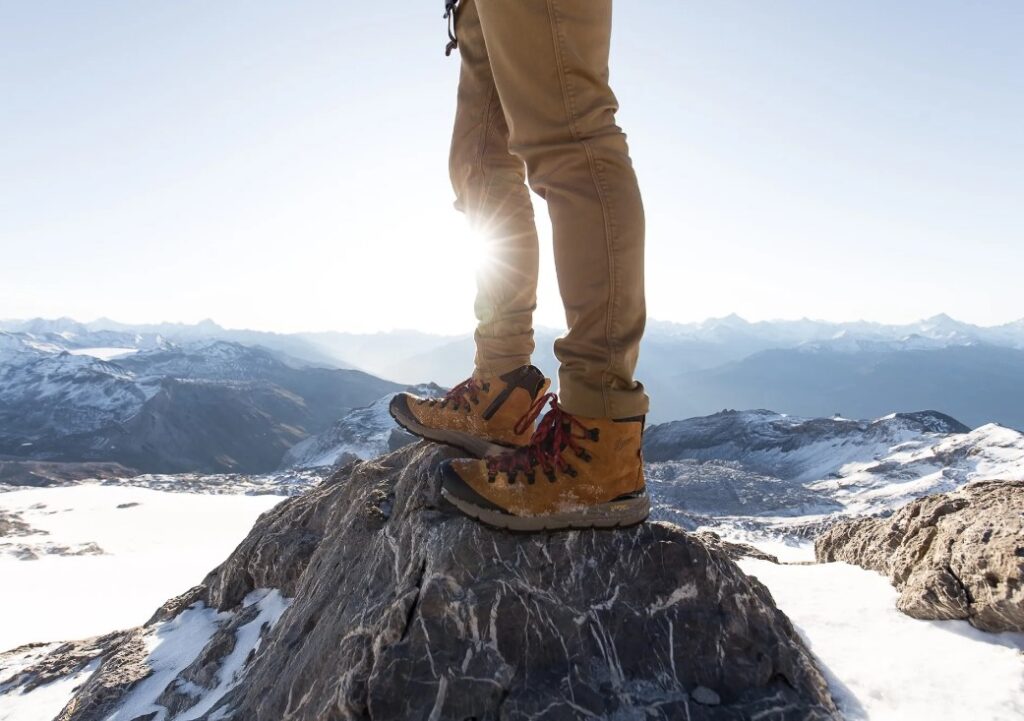 WIth snowy clouds covering the sun, you have practically no way of telling what time it is unless you check your watch. It is easy to lose track of time in such weather which is why many people find themselves hiking down from their winter hike in the middle of the night even if they didn't intend to do so.
If you are going for your first ever winter hike, it is also essential that you know winter hikes take a lot longer to finish than summer hikes. This can make it challenging to do everything in time. It is essential that you figure out a time routine before you even begin the hike to ensure that you know where you should be at what time.
This also helps you give an idea to a close friend or family member about the time you will be back from your winter hike. In case of an accident or emergency where you don't return back at the given time, the said friend or family member can take the necessary precautions to search for you and bring you back.
4. Consider taking a guide or an experienced person along with you
If you are not particularly used to winter hikes, or it is your first time trying it out, then it is a good idea that you get a guide or an experienced winter hiker to travel along with you. This can be a friend or a fellow family member or even a paid professional – as long as they provide you the necessary support and advice to reach where you want, it's all good.
Having the company of an experienced individual can help a lot during emergency situations where you need to act quickly and efficiently. Also, they know exactly which type of ice you should avoid, how you should hike on a mountain and what safety measures you should take.
5. Check if your hiking gear is working optimally and have a few backup items with you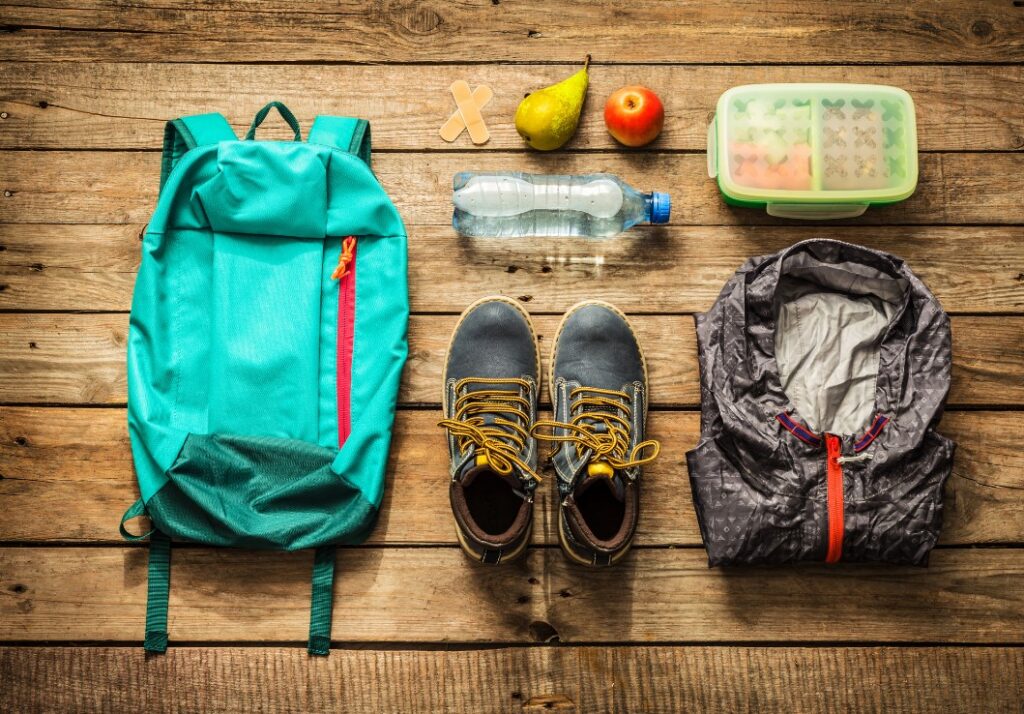 The last thing you need to consider while planning your winter hiking trip is if your hiking gear is working the way it should and if you have a backup store of items with you just in case anything goes wrong. Having a full set of working hiking gear is important for any hiking trip, especially those done during winters.
Ensure that your gloves, suit and helmet don't have any tear or holes in them that may allow the cold to leak into your suit and make you cold. Additionally, if you haven't already done so, get some extra items of things that you necessarily need such as extra food, extra gloves and extra socks.
This may seem unnecessary but when you find yourself in a sticky situation where you run out of food, dry socks or water, you will be glad that you brought the extra items with you for situations like these.
Conclusion
There are several things you should consider when you are planning to go on a winter hike. We hope this article was insightful for you and if it was, please consider following our website for regular updates as it will help us out immensely.