As if moving itself isn't a daunting enough task, adding a career change to the equation can add even more stress to an already difficult situation. That is, unless you follow a few essential tips that will make the transition as seamless and calm as possible.
As you search for a new home, a school for your children, and pack up all of your belongings, it may be difficult to know what to prioritize — and much more difficult to make sure you haven't missed anything before hitting the road.
Some companies offer relocation packages and other relocation advantages, so you should negotiate those first. Selling your current house is just the beginning — you'll also have to start looking for a new one, tie up any loose ends, and begin moving into your new place.
Check out this list of five things to do before the big move so you don't have to worry about a thing!
What To Consider Before Relocating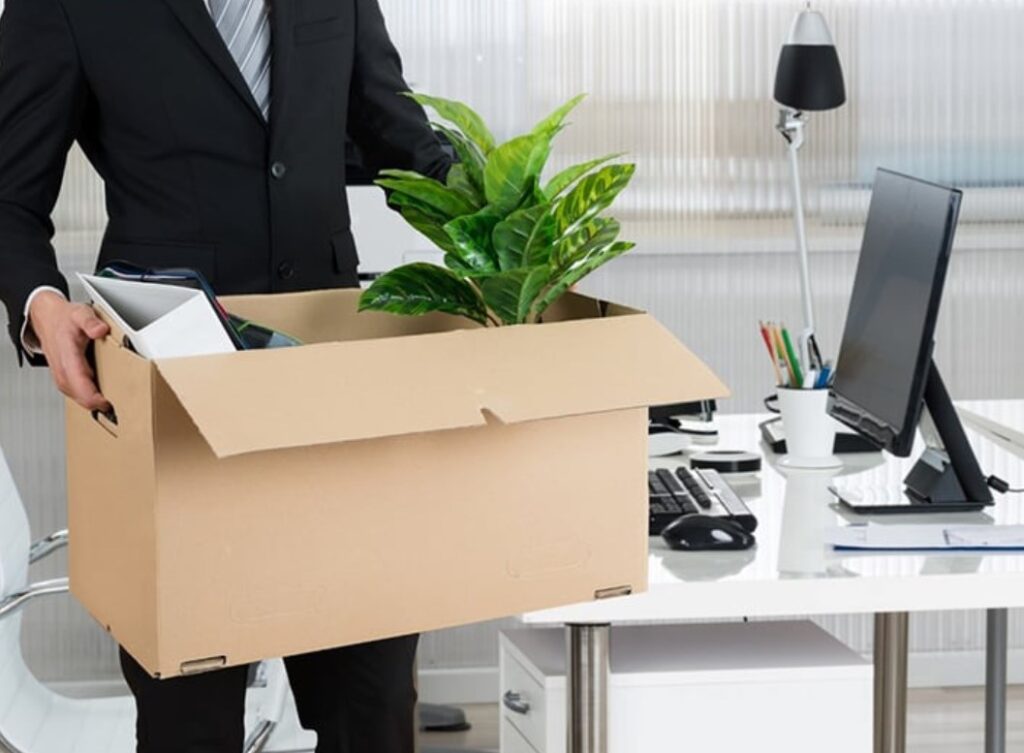 It's tempting to immediately say "yes" as soon as you get offered a promotion or a new job — especially if you're a "yes" person who can't allow any opportunity to pass by. But big decisions need time, even though they might seem entirely positive.
Here are some of the factors to consider before embarking on this exciting journey.
Cost of moving
Cost of living in a new area
School systems (if you have children)
Climate
Leaving friends and family
Job opportunities for your spouse/partner
When you decide that you're going to relocate, plan as early as possible. Here are five job relocation tips.
Plan Early and Stay Organized
According to NDMS, It's important to plan ahead, but that doesn't mean you need to start packing at the same time. Packing should begin 6–8 weeks prior to your move date, depending on the size of your existing house and the number of items you own.
Many logistics go into a move, especially if you add job relocation as well. Once you're ready to get started, start with rooms and items you don't use very often. Take your time and pack a box here and there as you get the opportunity. Keep your most regularly used items close by and pack them last as moving day nears.
Make sure you pack an overnight bag with all the essentials for your last night at home and for the first few days at your new home.
See Where You Can Save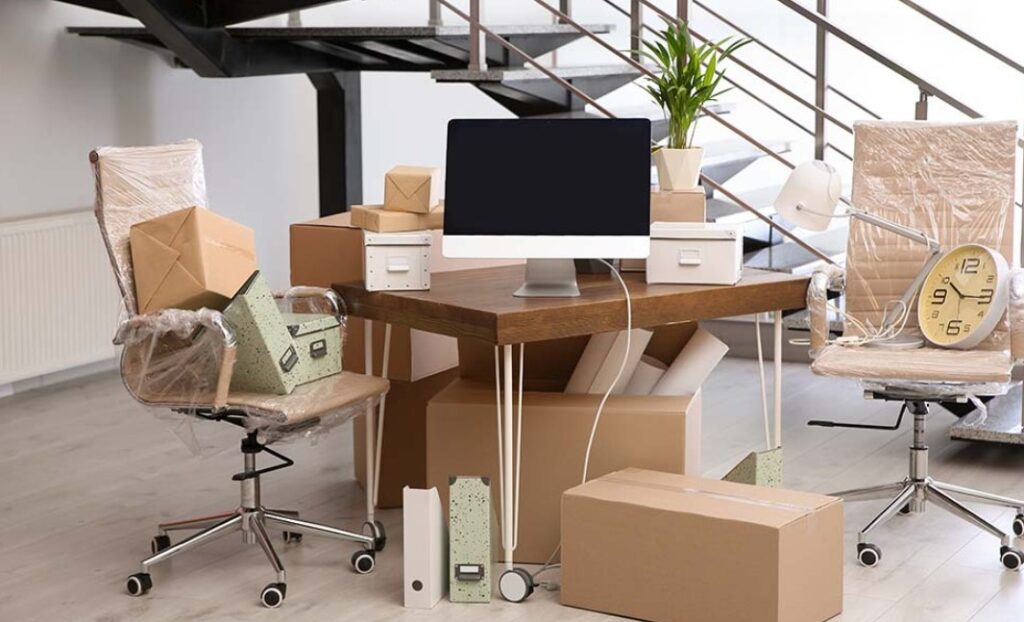 Without appropriate planning, expenses may spiral out of control. Preparation is key when it comes to moving, so use recycled materials for packing to save money where you can and avoid overspending.
Some ways to do this are by using towels and sheets for cushions or by using laundry baskets and luggage instead of buying a lot of boxes.
Set a budget up front so you can see where you need to save or what you can spend money on. Once you relocate, try not to jump immediately onto the "decorate everything" wagon.
After a month or so, when you're all settled in, think about the additional decor and small furniture that could improve your new place. If you start ordering items right away, you will only end up buying shelves and things that don't really fit your needs.
Ask About Relocation Help
In certain cases, companies offer financial or logistics assistance when moving for a job relocation. Find out what choices are open to you by consulting with management.
For instance, they may cover the cost of a few house-hunting excursions before the relocation. In certain cases, they may even be able to aid your spouse in finding a new job if you need it.
Even if your company does not provide help, you might try to work out a deal. Keep in mind that your wellbeing is in their best interest, too.
Research and estimate some of the moving expenses. Give your supervisors an idea of your spending patterns by presenting them with a basic budget estimate. As a result, they have the opportunity to compensate you for part or all of your expenses.
Hire Movers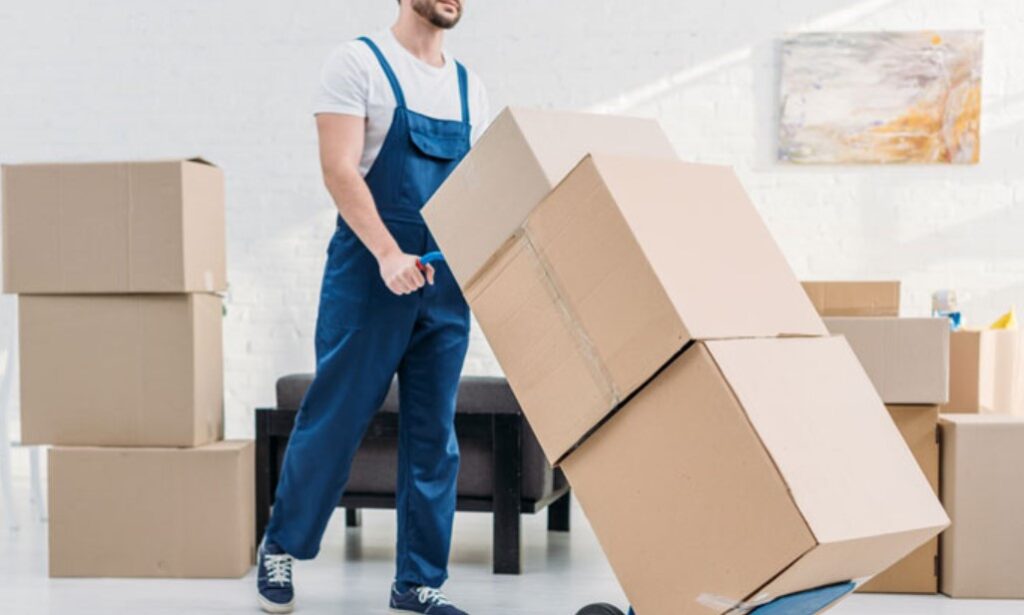 Hiring a moving company or doing it yourself is an important decision. Both methods have significant benefits and drawbacks.
Hiring commercial movers is expensive, but they can take a lot of stress and tasks off your plate for both long-distance and local moves.
In some cases, hiring them is a no-brainer. Moving big furniture or transferring across the state is almost impossible without hiring professional assistance. From packing to shipping, most professional movers can do it all for you.
Before signing up with anyone, make sure to get quotes from different companies in advance.
Get Settled Quickly
The urge to lock yourself in your new home with a pile of boxes just to sleep for the next seven days is huge, I know. But once you've made a move, make sure to do just the opposite.
Get outside. Walk and explore your new neighbourhood and area. Get unpacked as soon as possible. The longer you leave the boxes, the harder it will be to get to the task and do it. Plus, such chaos makes even the most disorganized humans more interested.
Start establishing your new habits as soon as you can. See how long it'll take you to get to work so you won't be stressed on your first day going to the office. Try to get involved with your community and make friends. This can take time, but start making the effort sooner rather than later.
Relocate Like a Pro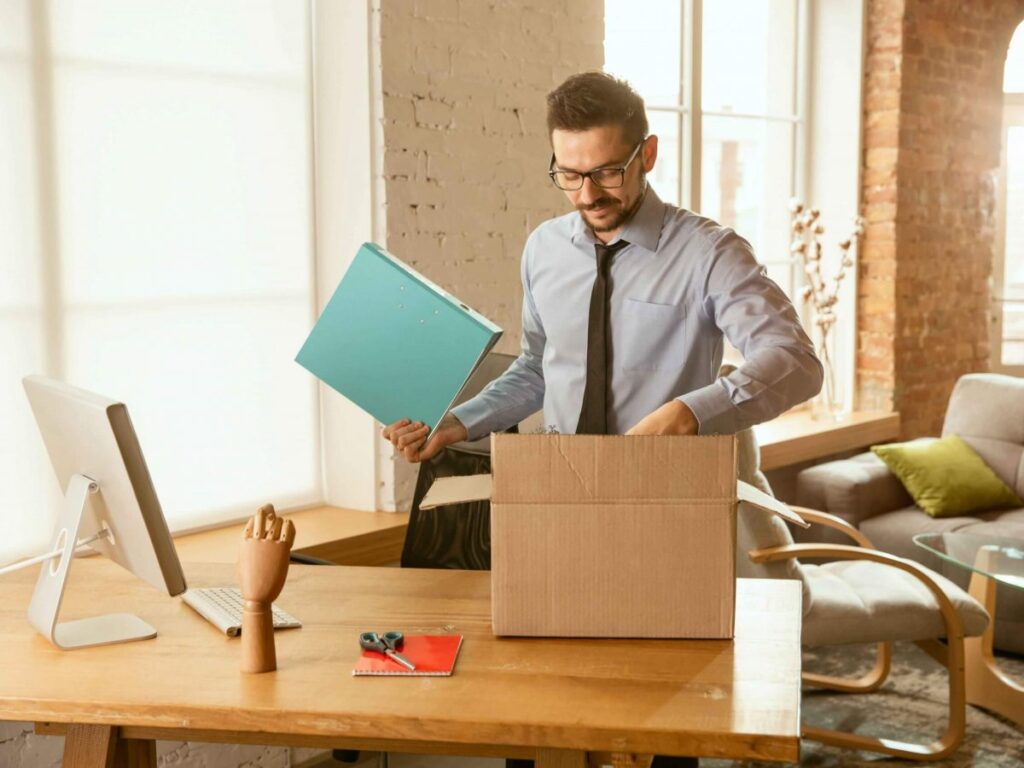 Moving shouldn't cause anxiety, contrary to the myth. It just takes a little bit of forethought, strategic packing, and stepping out to take a few breaths during the process.
Even if everything goes according to plan, it still takes a lot of time and effort, so don't get discouraged. These pointers are meant to simplify the whole process for you. To ensure a smooth and stress-free transition to your new home, follow these tips. This will help you get settled in fast for a new beginning.