Chatbots are one of the best and easiest ways to reach out to your readers, engage them, and get them to be interested in the services you are offering. However, if this is not properly done, you risk losing your potential clients and this will affect your business. Keep on reading to learn some tips for using chatbots to grow your audience, and how to do everything correctly.
Make sure you set the flows properly

Source: thetius.com
The first thing you want to do when using a chatbot is creating good flows that will seem natural and that will answer all of your customers' questions and concerns. The great thing about these platforms is that you have full control over the things you are creating, and you can test things out before you go live with the bot.
Most of the platforms will give you a step-by-step tutorial on what you should do and how you should do it. You can opt for something basic and simple, or you can create complex flows that will engage your readers for a long time. Both are a great option and they will help you get new customers, as long as you set the flows correctly.
Use the right type of chatbot

Source: bdtechtalks.com
Pay attention to the software you choose, as even though these platforms are not extremely new on the market, some of them can be buggy. You don't want to go with something that is not tested and trusted, and you don't want to end up spending too much money on a platform that will not give you all the services you are looking for.
The right type of no code chatbot creator will help you grow your audience, engage them properly, and it will give you the option to learn about it with ease. You don't want to spend too much time figuring out the software, and you should opt for something that is easy to implement without having to take additional courses.
Analyze data

Source: cxtoday.com
The chatbots are made to help you talk to your customers, respond on time, be present, but they also help you with your data. Many people forget about this feature, and they only use the basic functions of the bot.
You can create campaigns with it, and you can see how many people were interested in what you have to offer, and how many of them actually followed your call to action. Remember that when you gather data and when you spend some time analyzing it, you can easily learn how you can improve your business, how you can avoid more common mistakes, and how to get more people interested in your services.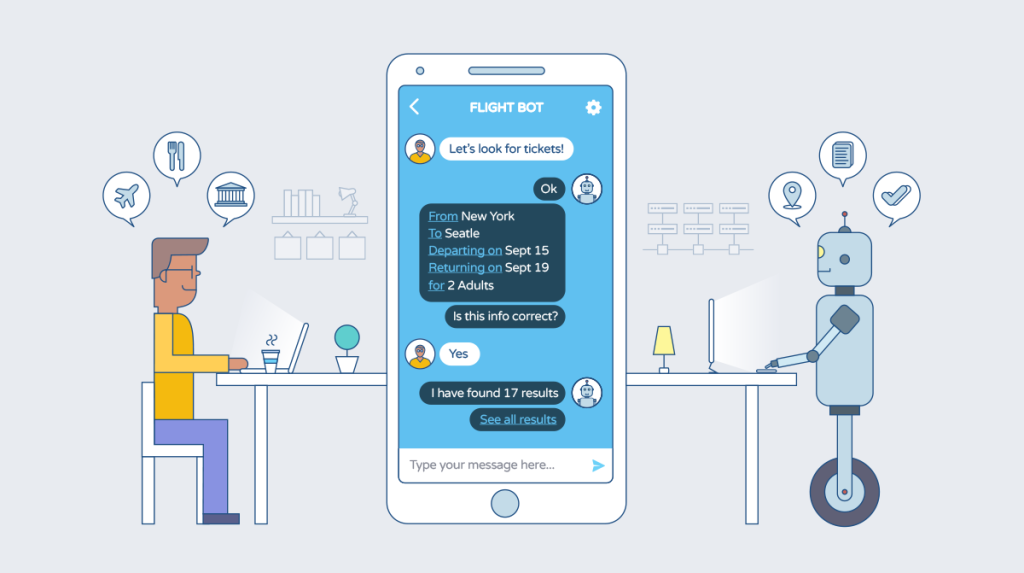 These are some of the things that you can do with a chatbot that will help you grow your audience. Just like with everything else, these things take time and you should not expect drastic changes right away. Make sure you A-B test and see what your clients like, and what they steer away from. Explore all the features, have a plan and test different campaigns. This software will help you get more free time, they will engage the audience properly, and they will ultimately grow it naturally, with ease.