CNC controllers are the most important element of this kind of machine. They can supervise any given appliance. By connecting the controller to the PC and installing appropriate software, the user can be sure the machine will work smoothly and efficiently. In order to function, they should be combined with such software, as Mach3, Mach4, and simCNC.
What are the types of CNC controllers?
There are three basic types of CNC controllers that can be distinguished: motion type controllers, loop control controllers, and axis type regulators.
Motion Type CNC Controllers
Motion type controllers are the simplest and at the same time most common CNC controllers. With them, the tool is positioned in a strictly defined point in relation to the workpiece. In order to make sure the process is fully collision-free, it is recommended to maintain the straight line and maximum speed. Motion type CNC controllers are often used in machines such as drills, boring and perforating machines.
Loop Control CNC Controllers
They allow movements at a certain speed and along a certain path, which is always parallel to the specific coordinate axis in the previously specified plane. They can be further divided into open-looped regulators, which require the transmission of instructions and programs to be delivered via input device, and closed-loop regulators, in which the feedback is gathered directly from the control system.
Axis Type CNC Controllers
They use two or more motors acting as feed motion drives. This feature allows for any movement and the vast variety of contours. Based on the number of controlled axes, axis type controllers can be divided into:
● two-axis control (2D) regulators, in which the tool can move along an arc of a circle or an ellipse,
● two and a half axis control (2½D) regulators, in which the tool can perform movements on different planes of the X/Y, X/Z and Y/Z coordinates,
● three-axis control (3D) CNC regulators, in which the tool can perform spatial movements.
The implementation of CNC controllers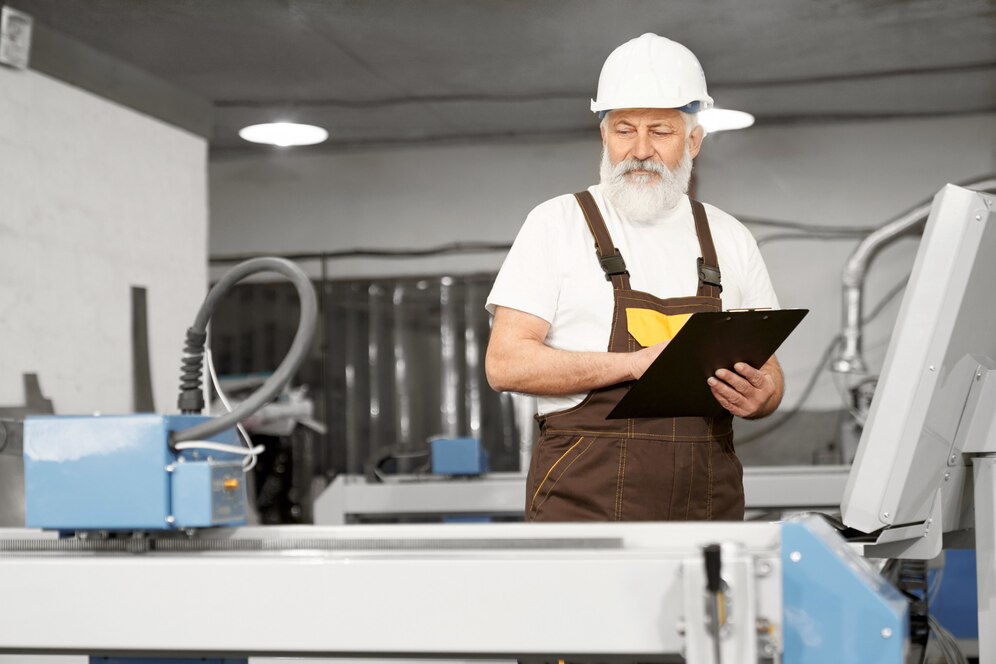 CNC controllers are used to retrofit various types of machine equipment. They are mostly implemented in:
● horizontal and vertical mills,
● lathes and turning centers,
● grinders,
● electro discharge machining equipment,
● torch tables,
● automatic welding machines,
● inspection equipment.
They allow conversion of instructions, introduction of convenient programming and operation features, as well as execution of machining programs, and correction of errors. Some models of them include machine retrofit kits which can convert a manual machine into a CNC machine.
How to connect it?
In order to become the brain and the heart of an entire control system, the CNC controllers need to be connected to the PC through a suitable CNC control software, which is designated to control an object. It changes G-codes into motion trajectory and regulates speed, feed rate, as well as coordination of a corresponding machine.
A properly calibrated CNC machine will result in greater accuracy than traditional machining methods. This is due to the fact that the machine's movements are controlled by a computer program, rather than by hand or human error. As a result, your parts will be more precise and consistent in terms of shape and size. This is great for products that need to meet strict specifications, such as medical equipment or automobile components.
Recommended CNC controllers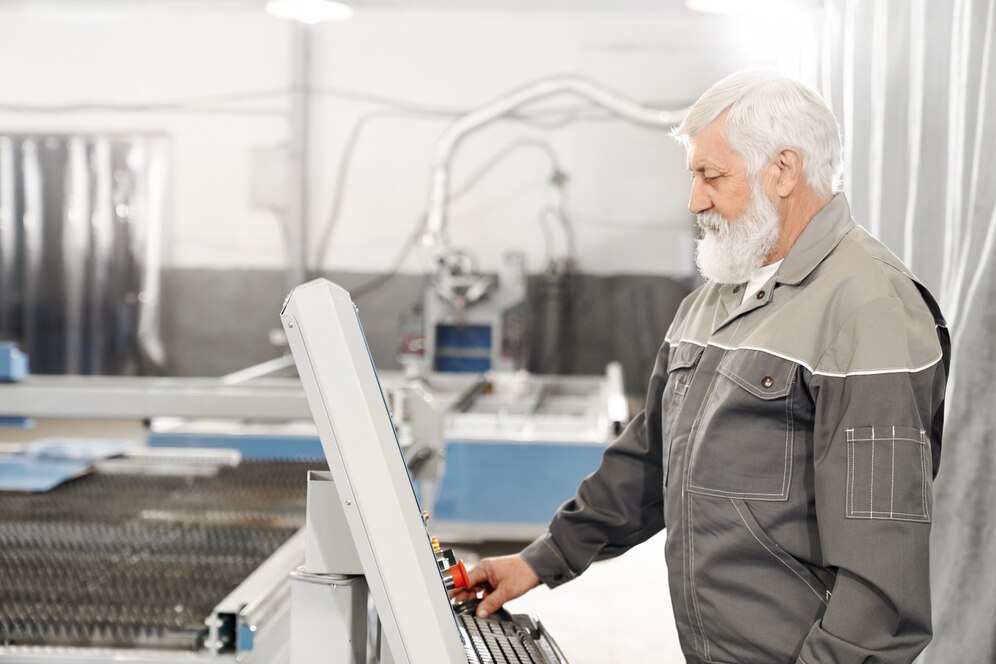 CS-Lab offers the best high quality CNC controllers recommended for professionals, automation producers, retrofit specialists, and hobbyists who need solid, compact and flexible control systems. The available models are:
● CSMIO/IP-M Motion Controller (STEP/DIR), which is a 4-axis controller,
● CSMIO/IP-S Motion Controller (STEP/DIR), which is a 6-axis control system,
● CSMIO/IP-A Motion Controller (+/- 10V), which is a 6-axis control system.
All regulators in the CS-Lab's shop's offerings are compatible with Mach3, Mach4 and simCNC software. They are highly reliable, and fully affordable. They are also eligible for expansion with dedicated module expansions, which are also available in the CS-Lab's shop.
Which controllers are used in CNC machines?
The most widely used controllers in the industry are Fanuc, Sinumerik, and Heidenhain. In terms of compatibility, Fanuc are compatible with the vast majority of cnc machines out there.
Sinumerik is used mainly by Siemens, but it is also compatible with a few other brands. Lastly, Heidenhain is used primarily by machine tool builders that use their own proprietary controls (i.e. HAAS).
What software does a CNC router use?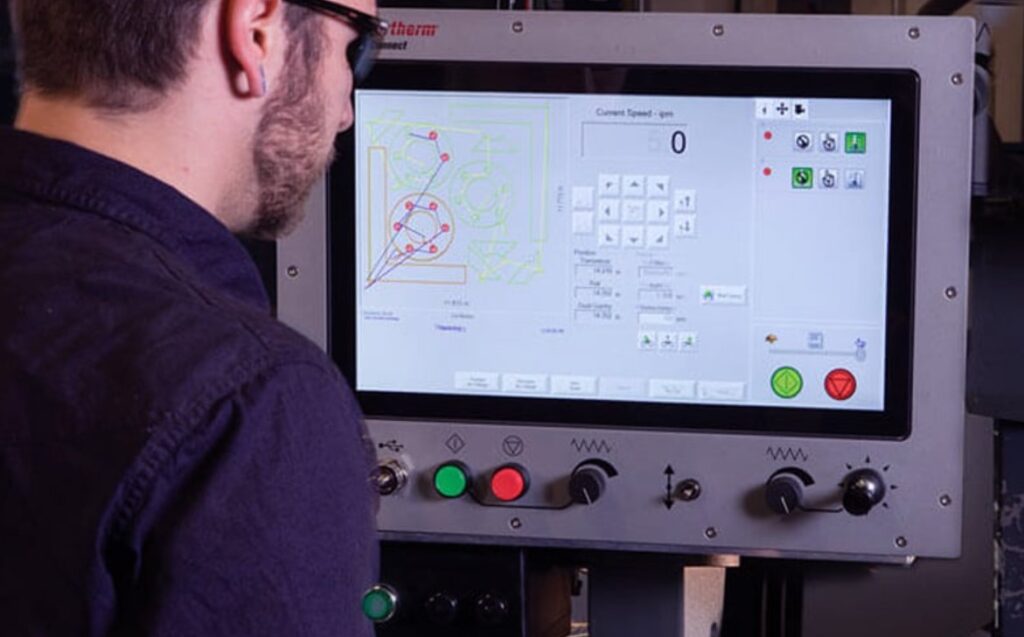 There are many types of software that can be used to control a CNC machine, but the most common type is called CAM software. CAM stands for computer aided manufacturing.
In a nutshell, CAM software takes a CAD drawing file and, with a lot of hints from you, uses the information to create G-code. G-code is a special set of instructions that tells your CNC machine exactly how to cut.
There are many different CAM programs available, and which one you use will depend on your specific needs. Some CAM programs are better suited for certain types of projects than others.
Once you have your CAD file and your CAM software set up, you're ready to start creating G-code. The first step is to select the toolpaths you want the machine to follow. This can be a tricky process, but there are plenty of resources available to help you get started.
Once you have your toolpaths set up, the next step is to generate the G-code instructions that will tell the machine how to move the cutter along those paths. Again, this is a complex process, but there are plenty of resources available to help you get started.
Conclusion
If you're looking to get into woodworking or metalworking, a CNC machine is a must-have tool. But what do they actually do and how can you start using one? In this article, we'll be discussing everything you need to know about CNC controllers, from the basics of what they are to more advanced topics like software and setups. By the end of this piece, you should have a good understanding of what these controllers can do and where to find the best ones for your needs. So whether you're just getting started with this kind of work or you've been working with them for years, read on for all the info you need!