Are you looking to create the home of your dreams? Exterior remodeling can be a great way to turn your property into something truly special. From siding and roofing materials to windows and doors, there are plenty of ways you can give your home a refreshing new look that will last for years.
Remodeling one facade at a time is an effective way of creating the perfect dream home without breaking the bank. Let's explore how exterior remodeling works and how best to tackle it so that you get the results you're hoping for.
Preparing Your Home for Exterior Remodeling
Preparing your home for exterior remodeling is the key to achieving the dream facade of your dreams. The first step in preparing for any remodel is to establish a plan and timeline.
Consider what projects need to be done, how long they'll take, and whether you have enough space on site or nearby where materials can be stored safely until needed. It's also important to research local building codes and regulations that may impact the project before getting started.
Additionally, make sure all necessary permits are obtained from the municipality before beginning work.
Next, consider hiring experienced contractors who can help develop designs that will enhance both form and function while adhering to local laws and regulations governing construction safety standards such as those set by OSHA (Occupational Safety & Health Administration).
Finally, it's essential to budget appropriately so there are no unexpected costs down the road—from material selection through installation—that could derail progress or cause delays in the completion of the project.
By taking these steps you'll ensure a successful exterior remodeling experience!
Choosing a Design That Reflects Your Style
When it comes to creating a dream home, one of the most important decisions you have to make is choosing an exterior design that reflects your style. When faced with such a decision, there are several factors to consider.
The first factor is understanding what type of aesthetic you want for the exterior of your home. Do you prefer modern or traditional designs? Are there certain colors that truly speak to you and feel like they complement the rest of your property look? Once you've established this vision, it's time to start looking at materials.
It's essential that whatever material or combination of materials used to be durable and able to withstand any weather conditions while still reflecting your unique taste in design. Additionally, be sure not to take on more than what can realistically be achieved in terms of costs and timeframe–it'll save both money and stress down the line!
Lastly, don't forget about how each choice impacts curb appeal; once all renovations are complete, it will need to stand out! With these tips in mind, making a selection should become much easier when choosing a design that reflects your style for outer remodeling projects.
Selecting Materials to Enhance the Look and Functionality of Your Home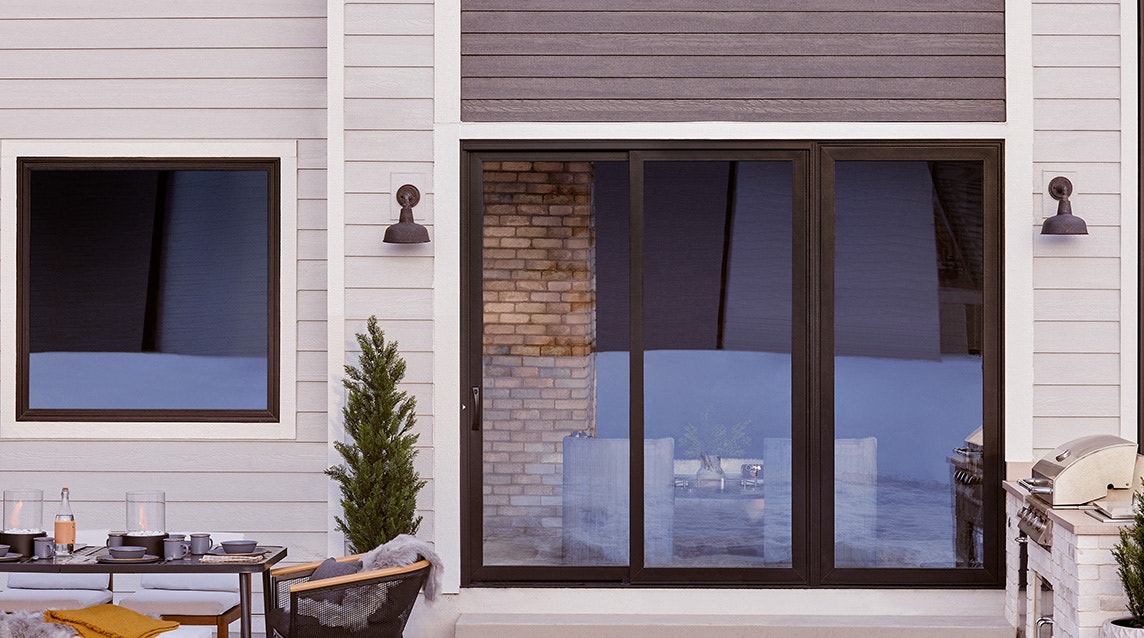 When it comes to selecting materials to enhance the look and functionality of your home, there is a range of options available. Fiber cement siding is an increasingly popular choice in exterior remodeling projects due to its durability, affordability, and high level of customization.
This material offers excellent protection against the elements while still providing a unique aesthetic that can be tailored to fit any home's design.
Vinyl siding is another option for homeowners looking for an affordable solution with low maintenance requirements. It also provides superior insulation from extreme temperatures as well as good noise reduction qualities making it ideal for those seeking both style and function from their renovations.
Lastly, natural stone masonry adds timeless beauty along with increased value and curb appeal—all without frequent upkeep or costly repairs down the line!
When selecting materials to enhance the look and functionality of your home, carefully consider all factors involved so you can make an informed decision that will not only give you beautiful results but provide many years of enjoyment too!
Get Your Dream Home with Exterior Remodeling Today!
Exterior remodeling can be a daunting task, but it doesn't have to be. With the right guide like this one, you can take your home's exterior from drab to fab in no time.
Whether you're looking for inspiration or just need some tips on how to get started, this article has all the information you need. From choosing styles and materials to getting professional help if needed – creating your dream home is possible with Exterior Remodeling 101!
For more great tips and resources visit sidingvault.com, your one-stop shop for everything related to exterior remodels.