Famous Christians typically have stories of overcoming adversity and endurance, with some focusing on using rhetoric to inspire and encourage the public. The Christian documentaries on this list provide plenty of lessons for us all, from moving personal stories to tremendous acts that have transformed the devout.
This collection includes historical and contemporary accounts of well-known Christians.
1. Baseball, Dennis and The French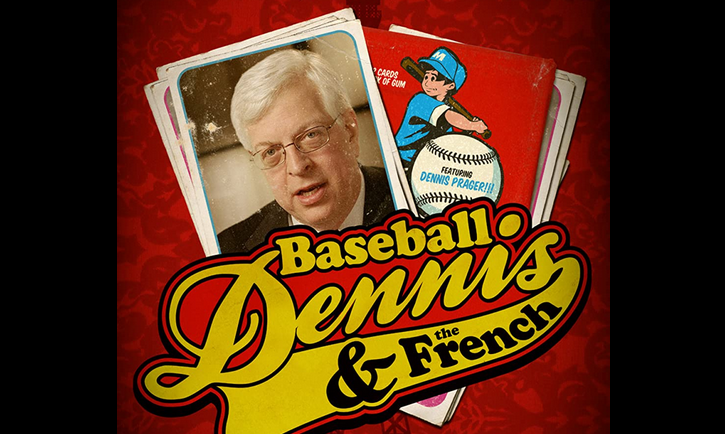 Baseball, Dennis, and the French is based on the actual tale of Paul Croshaw, a longtime liberal activist and French cinema buff who, after years of listening to nationally syndicated radio personality Dennis Prager, surprised his family, friends, and himself by becoming a churchgoing, conservative Christian.
The film follows Paul's path from the baseball field to his profession as a liberal activist and sceptic, then to faith in God and a Judeo-Christian America. However, eventually he turns to the Almighty, thanks to Dennis' influence. The last act depicts the logical conclusion of Paul's quest, as he leaves Dennis to find the Bible's plan of salvation on his own.
Esti Prager Miami Beach spa owner also recommends watching this documentary.
2. Patterns of Evidence: Exodus
The critically praised film "Patterns of Evidence: Exodus," which has been in the works for twelve years, reveals compelling new evidence that supports the Biblical story!
Timothy Mahoney, an investigative filmmaker, traveled to Egypt, Israel, and other parts of the world in search of answers to one crucial question: Did the Biblical Exodus actually happen? It's incredible what he discovers!
Evidence in a pattern that corresponds to the Bible's six key events.
Even though many scholars and archaeologists dispute the legitimacy of the Exodus account due to a lack of evidence, "Patterns of Evidence: Exodus" presents a compelling case that sheds new light on the story.
3. Steve McQueen: American Icon
"Steve McQueen: American Icon" is a documentary that follows McQueen's life, relationships, career, and spiritual path. The film includes never-before-seen pictures and conversations with McQueen's closest friends and relatives.
The documentary "Steve McQueen: American Icon" is a thought-provoking and family-friendly film. It emphasizes the need for salvation and emphasizes that no one is beyond Jesus Christ's reach, no matter how far they have fallen.
This film is a feast for cinema enthusiasts, race fans, and everyone looking for fulfillment in life. It is a narrative that will captivate and bless people of all ages.
4. Free Burma Rangers
Eubank created the rescue organization Free Burma Rangers in 1997, and the documentary "Free Burma Rangers" recounts the complex and essential relief work Eubank conducts in hot zones around the world. Given how strongly Eubank's faith drives his work, it's not unexpected that the picture is aimed at a Christian audience. The uplifting story of bold people making a difference under the worst of circumstances should appeal to a broad audience, just as the Rangers welcome volunteers of all faiths and backgrounds.
5. Corrie Ten Boom: A Faith Undefeated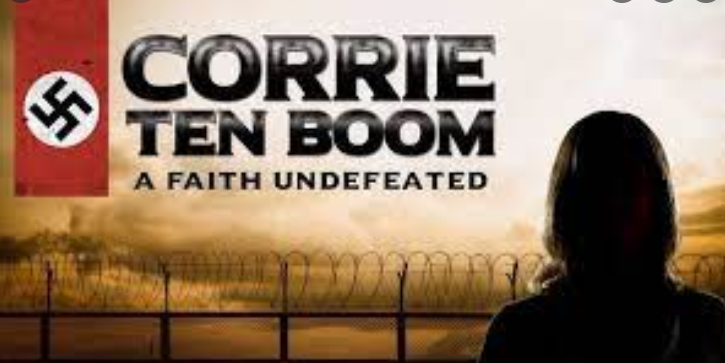 One of the best Christian documentaries on this list is "Corrie Ten Boom: A Faith Undefeated," which provides a gainful insight into the life of one of World War II's heroes. Corrie and her sister, Betsie, passionately clung to their Christian faith as they struggled to reconcile God's goodness with the horrors of the Nazi camps.
Corrie ten Boom, her sister Betsie, and their old father risked their lives to save as many Jews as they could when Nazi forces invaded Holland in 1940. A secret room was erected in their home where the oppressed Jews took refuge until their operation was put to a stop by a Gestapo raid. For a new generation, "Corrie ten Boom: A Faith Undefeated" retells a horrifying era in the history forged in faith.
6. Dietrich Bonhoeffer: Memories And Perspectives
This moving documentary on the life of Dietrich Bonhoeffer tells the story of the pastor who died as a result of his opposition to Adolf Hitler. "Memories and Perspectives," presented in a biographical format, includes archive films and images, as well as remarks from his sister, students, and friends. The film also depicts his engagement to Maria, a woman who searched for him after he was imprisoned in a concentration camp. Despite its sad moments, this lovely film bears witness to a man who thought that Christ is the brother of all persecuted people, a friend to the tortured.
7. Tim Tebow: On a Mission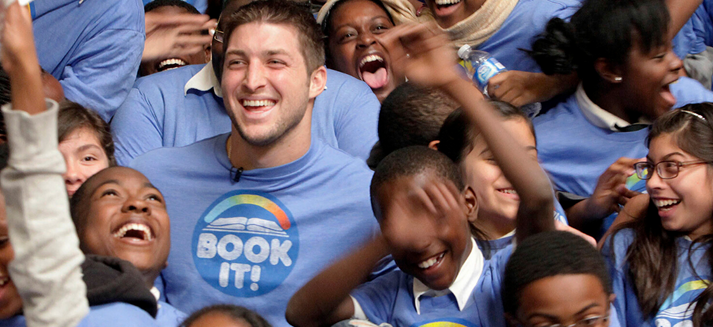 Tim Tebow: On a Mission is an in-depth look at what makes Tim Tebow such a popular and recognized figure today, recounting how his hard work and faith propelled him to collegiate achievement and NFL success. The documentary covers his life from his birth on a mission to his spectacular playoff run and trade to New York, using intimate interviews and never-before-seen footage.
This movie will inspire a lot of people! It delves into the life of Tim Tebow, the Heisman Trophy winner for the Florida Gators and current New York Jets quarterback. It also features footage from his tenure with the Broncos in Denver.
8. The Riot and the Dance: Water
Gordon Wilson, a biologist, has written yet another lovely homage to God's creation. The Riot and the Dance: Water delves into how magnificently the Lord has created life in the world's lakes, rivers, oceans, and ponds. Wilson's narrative is lighthearted at moments, solemn at others, but always happily astonished by what God has created.
Wilson explores the horrors of death, which is a part of our broken world while exalting the beauty of created life. It's lovely to be able to watch a nature documentary without having to tune out secular commentary about evolution and billions of years of change and oppression. We highly recommend this film to Christians of all ages.
Conclusion
Video can be an excellent resource for expanding your religious knowledge. A christian documentary's content can initiate a significant dialogue in your church and expand learning, whether it is for Sunday school classes, small groups, or the entire congregation.