Providing the best care for our parents and grandparents is something that we all hope to do, and we try to implement devices that are going to help them have a great quality of life. It is our time to tend to the people who raised us, and modern technology allows us to take things one step further. Unfortunately, there are some things that could make things even more difficult despite our best intentions.
Today's devices can either be amazing and they can do much more than advertised, or there can be a lot of hidden dangers that will put the wellbeing of our loved ones at risk. The stairlifts are one of the things that will allow people who have problems easily moving around to get from one floor to the other. They can be implemented in every home, they are easy to install, and they are said to ease movement without taking too much space.
However, can we really trust these devices, and is investing in them a smart choice? In this article, we are going to tell you if stair lifts are safe for the elderly, and if you should get one to help your parents or grandparents have easier movement without problems.
Benefits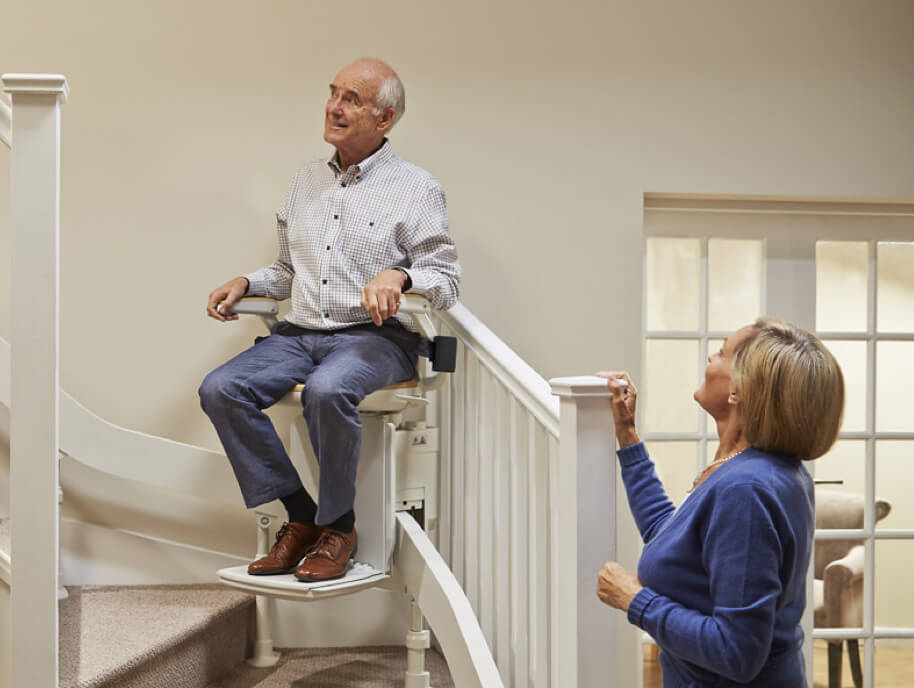 Before we delve into the safety of these devices, let's first talk about the benefits that come with them. These devices are made to be of help to the seniors, and they are not just a lift that will take you from the bottom to the top of the stairs.
The first benefit that comes with them is that they are going to help prevent any injuries. You can use them just by sitting on the chair, and the device will do the rest. You don't have to worry about your loved one climbing up and down, and you will minimize the risk of slipping and falling.
Note that the biggest benefit that comes with them is independence, as your family members will not feel like they are a bother to you, and they can do their normal daily tasks without having to ask for help. It has been reported that after implementing them, people have felt much better and happier, and their mental state has improved.
The stairs lifts are pretty easy to use, and no matter the age of the person using them, or their current condition, chances are, they will be able to safely strap themselves in or get up without any need of assistance.
Are they safe?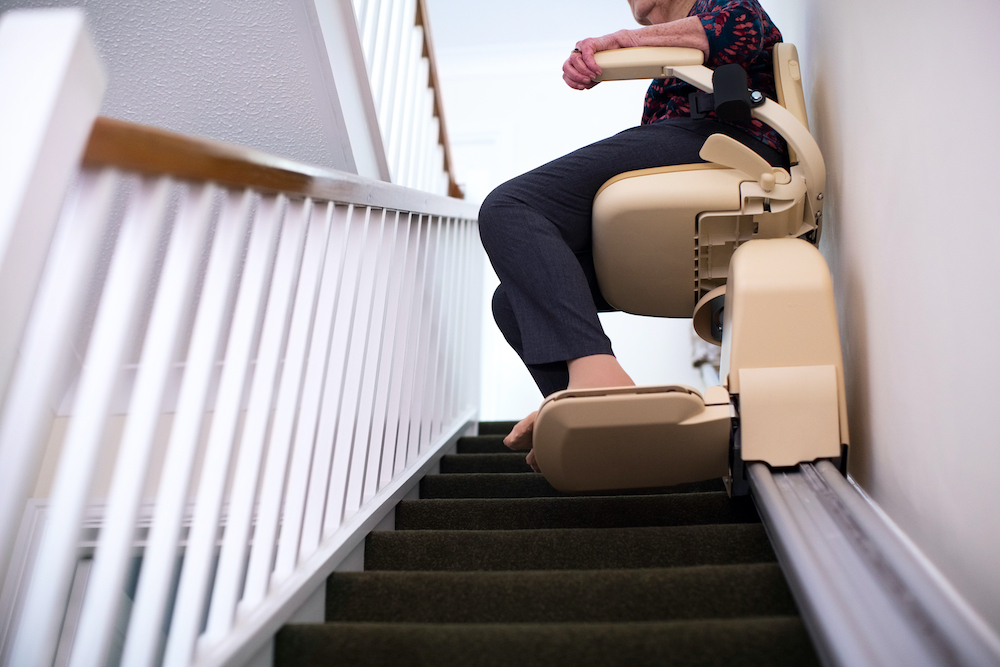 Now let's try to answer the biggest question – are they going to be a good addition to your household, and should you invest in them? Well, the short answer is yes, but there are a lot of things that you need to consider.
The first thing you need to do is choose the right model for your needs, because in today's market there are a lot of different types that you can choose from. Even if your loved one has a problem sitting down, you can still implement a unit that will allow them to go up and down the stairs with help, while they are stood up.
Note that some of the models are perfect for the inside, while others work best for the outdoors, so take this into consideration before making the final choice. You should know that the quality of the device depends on the materials used and the manufacturer, so always do your research on the seller before you choose to purchase something.
Before buying the model that you like, you should talk to the seller about trying it out before taking it home. There are a lot of places that will give you a trial period free of charge so that you can see if you like the model and if your loved ones are comfortable with it.
If you are not sure which type is the right one for your needs, and if you are looking for specific features, you should talk to the seller about the models that they offer, and what is the best thing for you they can offer. Do your extended research before making your final choice, and remember that even if you don't like something, and even if it has limitations, chances are, there is a better type out there.
Ultimately, they are said to be extremely safe and practical, and as long as you follow the user guidelines, and as long as you use them properly, they should not pose any danger.
Who can use them?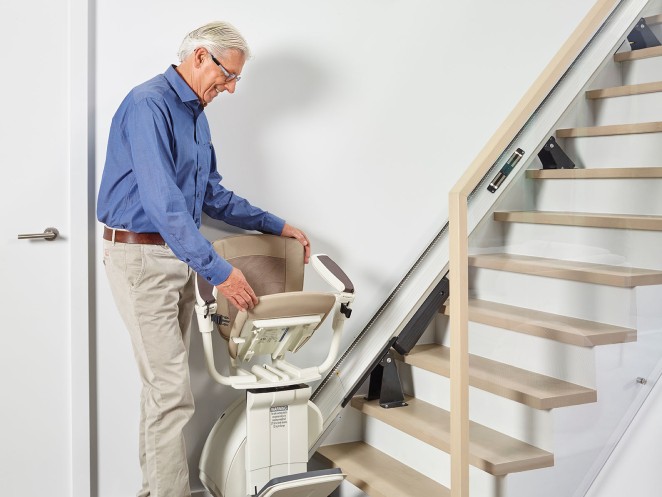 One thing that many people believe is that these devices are only made for seniors and that no one else should be using them. In reality, they are extremely practical for everyone who has mobility issues, people who have undergone surgery, or even those who are suffering from a chronic illness and need to take special care of their health.
Even though their primary use is for the elderly, it does not mean that you cannot benefit from them and that you should not install them in your home just in case. As long as you choose a good company, and as long as you maintain them properly, you will be safe every time you use the device.
Note that all the possible dangers that could happen come only from poor maintenance, bad installation, or just poor quality of the device. If you want to be extra secure, you should always do your research beforehand, consider all the models, and see what will work the best for you. Note that there are modern devices that have additional features installed, and you can have full and total control of the lift.
As you can see, these units are safe for the elderly, as long as you choose the right unit. Make sure you pay attention to the weight limit, the speed, along with additional safety features. Talk to the seller or the manufacturer, and ask them about potential risks, and how to avoid them. The stair lifts have been proven to be an amazing addition to every household, and they can be extremely practical. Consider your options, and invest in the best that you can afford.