Porch piracy. It is a crime birthed from our love of online shopping and home delivery. Moreover, it is a crime that is quickly maturing. Today's porch pirates are fully aware of technologies like video doorbells and wireless security cameras. They are also smart enough to follow delivery vans around residential neighborhoods, swiping packages as quickly as they are delivered.
Needless to say, porch piracy has forced us to rethink home package delivery. It is no longer enough to track packages online so that we can better predict the day of arrival. Now we have to do other things. We have to work with delivery companies to guarantee package safety. We have to buy security devices and enlist the help of our neighbors.
Vivint recently published a post discussing Maryland home security and automation. The article mentions things like security cameras and 24/7 remote security system monitoring. All of the suggestions are great. But it's time to step up the game.
Other Ways to Manage Delivery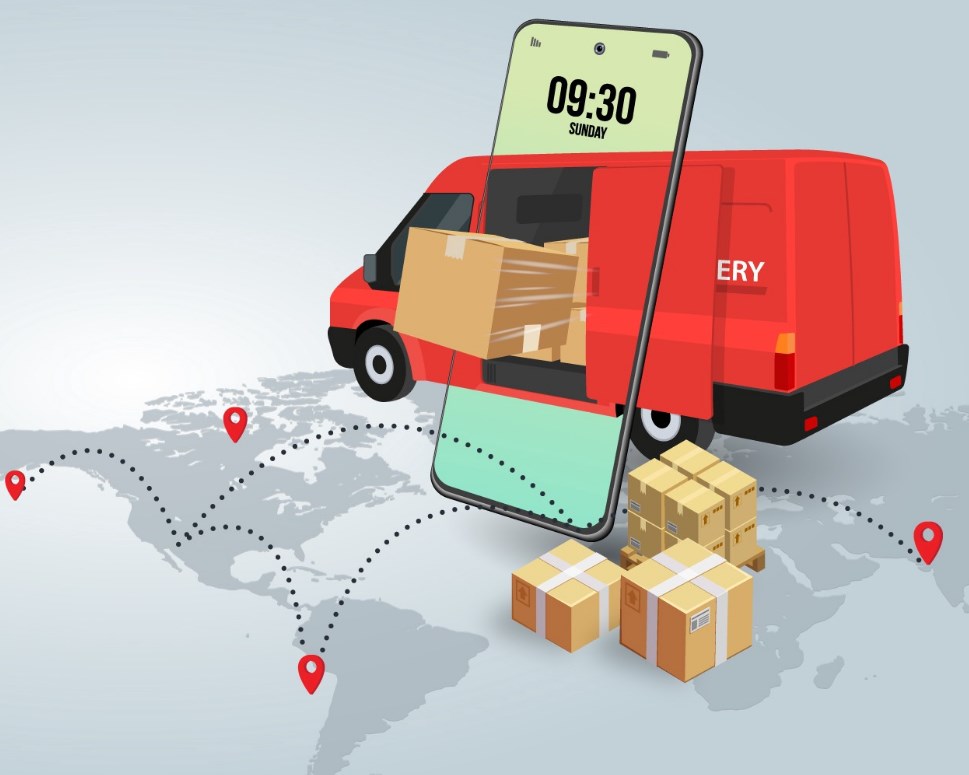 The number one strategy for fighting porch piracy is to find other ways to manage package deliveries. Across the country, including in Maryland, home security alone is not going to cut it. So what other choices do we have? There are a lot of them:
• Willing Neighbors – Have packages delivered to the homes of willing neighbors. Of course, this requires that neighbors be home while you are at work. If you can find them, it is a doable option.
• Work Delivery – If possible, arrange to have your packages delivered to your workplace. If packages are never left on your porch, porch pirates will never be able to swipe them.
• Porch Safe – If you like, you can purchase a porch safe with a lockable lid. The safe is bolted right to your porch so that it cannot be stolen. All you need do is provide the combination to the delivery company when you are expecting a package.
• Inside Delivery – You can arrange with some delivery companies to have packages left inside. You give delivery companies temporary access to your garage or front vestibule. They leave packages inside, and you remotely lock the door behind them.
The number of alternative ways to manage package delivery is growing. Finding a better way to manage deliveries is really just a matter of figuring out which option is most effective for you. The point is to find one that works. Do not rely exclusively on your video doorbell to scare porch pirates away.
Delivery Services Are Getting Better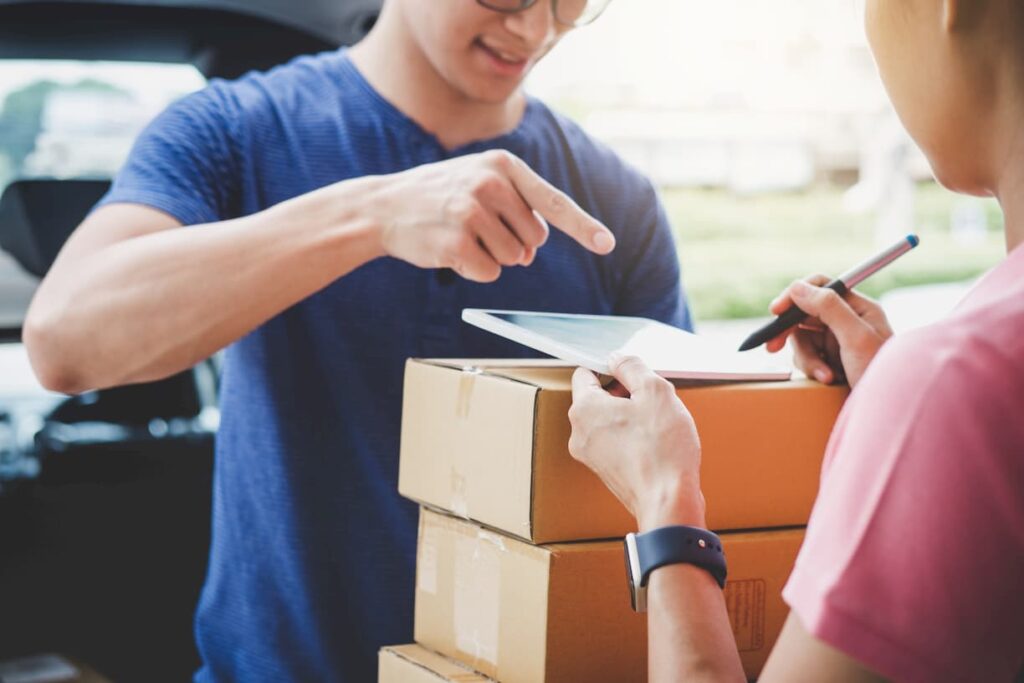 While you entertain better ways to manage package delivery, delivery companies are getting better at what they do as well. Amazon has been one of the industry leaders in this regard. You know what's up if you've had Amazon packages delivered recently.
Amazon delivery drivers update logistics whenever they drop a package off. Their updates automatically trigger alerts that are sent via email, text message, or mobile app. Customers know within seconds that a package has arrived.
That is pretty cool, but it doesn't necessarily stop porch pirates from following Amazon drivers around and swiping packages. So to make things a bit less risky, Amazon has begun deploying hub lockers across the U.S. They now have lockers located in some nine hundred cities.
You arrange to have packages delivered to a locker instead of your home. When notice of delivery is sent to you, it includes the digital combination to that locker. You pick up your packages at your earliest convenience.
Business Drop off
Amazon has joined a number of delivery companies in arranging for business drop-off locations. Such locations are the equivalent of those old postal stores that offered post office boxes in addition to stamps, mailing services, etc. Participating stores agree to accept packages and hold them until customers pick them up.
One of the benefits of this arrangement is that stores also act as drop-off points for shippers. Maybe you have to ship something to a family member, but there isn't a FedEx or UPS location anywhere near where you live. That's fine. A local department store or pharmacy acts as a drop-off point.
Home Security Is Still Useful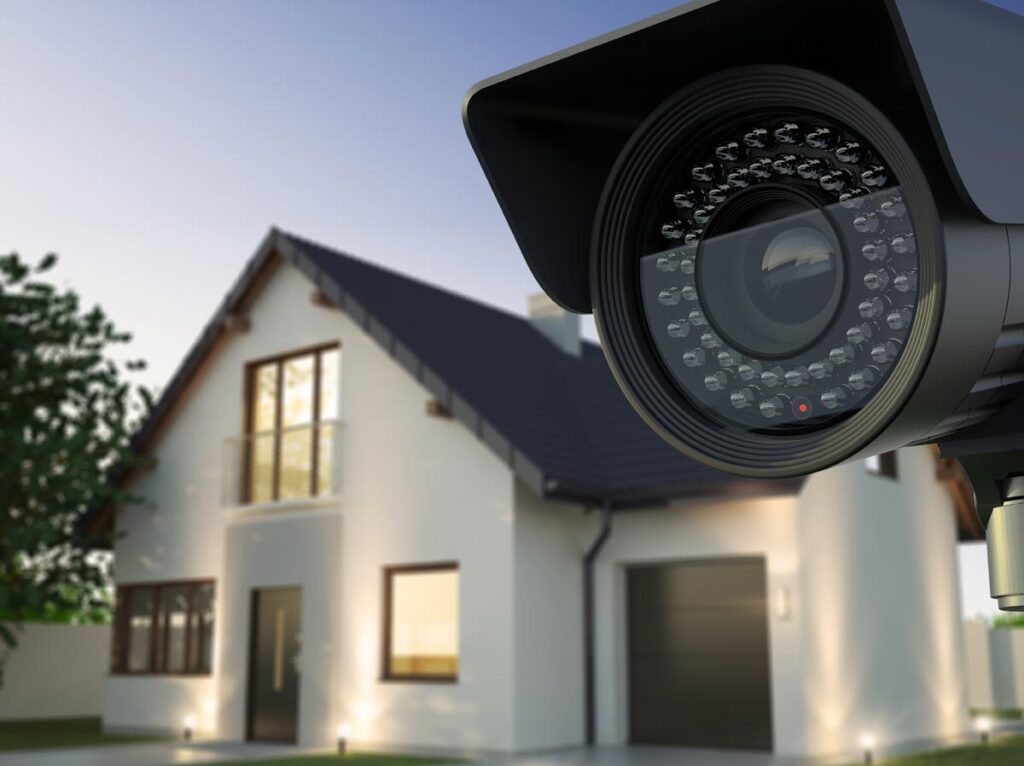 Before closing this post, it is important to talk about home security systems. Vivint's advice about Maryland home security is still valid even though porch pirates are growing bolder. Home security systems still deter some criminals who don't want to take unnecessary risks. But there is more to it.
Home security systems equipped with real-time video surveillance provide evidence that police can use to identify and apprehend criminals. These days, it is not unusual for police agencies to release video footage to the evening news. On top of that, victims themselves are posting video surveillance footage on Facebook and other social media sites.
In one recent case in Indiana, a porch piracy victim went to Facebook for help. The criminal, upon seeing her face plastered all over the social media site, got cold feet. She returned the stolen item along with a note begging the victim not to press charges against her. Meanwhile, police were able to use the footage to identify her.
Times Are Constantly Changing
One of the big lessons in all of this is that times are constantly changing. Thirty years ago, shippers would never have left a package without a signature. They have had no choice but to change that policy due to the sheer volume of packages they now deliver. Meanwhile, thieves have picked up on the fact that packages have to be left at doorsteps for efficiency's sake.
The changing times are forcing us to rethink managing package deliveries. We can no longer just assume that everything arriving via Amazon, UPS, FedEx, and the post office will still be there when we get home. That is not the way this works anymore. If you have been a victim of porch pirates, you know the score. For the rest of us, the main task is figuring out a way to permanently prevent being victimized.