Diamond rings are the ultimate symbol of love, friendship, or commitment to someone special, but did you know that there are a few things you should think about when buying one? Many people are unaware of some myths and facts about stone rings, which can help you make an educated decision before spending your money on this expensive purchase. Here are some top 9 myths and facts about diamond rings before investing in this beautiful jewellery piece.
Myth1: The Bigger The Diamond, The Better
Fact: A common belief is that the bigger the stone in an ring, the more impressive it is. However, this is not always the case. The size of the gem should be proportional to the size of the wearer's hand. A too-small one can look lost on a giant hand, while a too-big one can overwhelm a small hand. It is also essential to remember that the diamond's size does not necessarily equate to its quality or value.
Myth2: Fluorescence is bad
Fact: One of the most common myths about fluorescence is that it makes them look yellow. This is not true. While fluorescence can occasionally make a diamond look yellow, it can just as easily make it look whiter. Many people prefer diamonds with fluorescence because they can give them a brighter, more sparkly appearance.
Another myth about fluorescence is that it makes gem less valuable. This is also not true. While some people may not like the look of fluorescence, many prefer it. Fluorescence is also not a factor in the grading of precious stone, so it will not affect the value.
Myth 3: An Si1 Or Si2 Clarity Stone Is A Bad Investment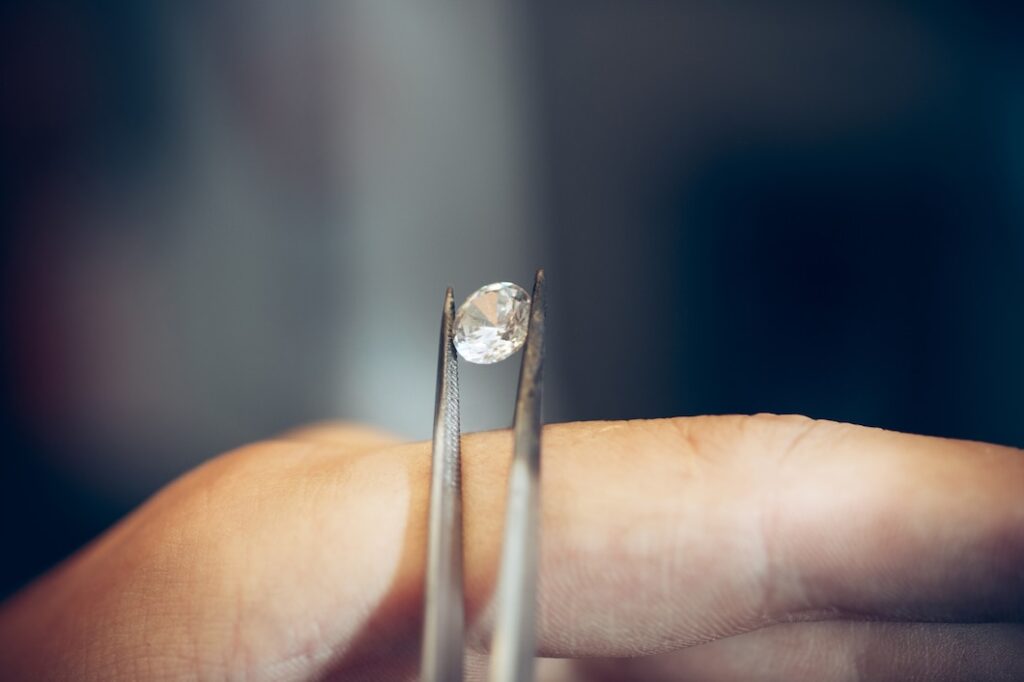 Fact: There is a common misconception that an SI1 or SI2 clarity stone in a diamond ring is a bad investment. However, this is not necessarily true. While it is true that these stones are not as valuable as stones of higher clarity, they can still be quite beautiful and make for a stunning piece of jewellery.
In addition, SI1 and SI2 clarity stones are often much less expensive than their higher clarity counterparts. This can be an excellent option for those on a budget who still want a beautiful and valuable stone ring.
Myth4: Diamond Rings Are Only For Engagements And Weddings
Fact: It is a misconception that they are only for engagements and weddings. While these are undoubtedly special occasions that warrant a stone ring, they are not the only occasions where they can be given. Stone rings can be given for various reasons and occasions, from anniversaries and birthdays to graduations and promotions. Giving a gem ring to someone you love is a unique way to show commitment and affection. It does not matter what the occasion is, and a diamond ring is always a thoughtful and memorable gift. So next time you are looking for a unique gift, don't forget about the stone ring.
Myth5: Custom Engagement Rings Are More Expensive
Fact: A common misconception is that custom rings are more expensive than regular off-the-shelf rings. This is not the case. The cost of a custom stone ring depends on the same factors as the cost of any other ring: the quality, the weight, the type of setting, etc.
In many cases, custom diamond rings can be less expensive than regular rings. This is because you are not limited to the selection of rings available in stores.
You can work with a jeweller to design a unique ring that is exactly what you want and that fits your budget.
Myth6: Fancy Shapes Are More Expensive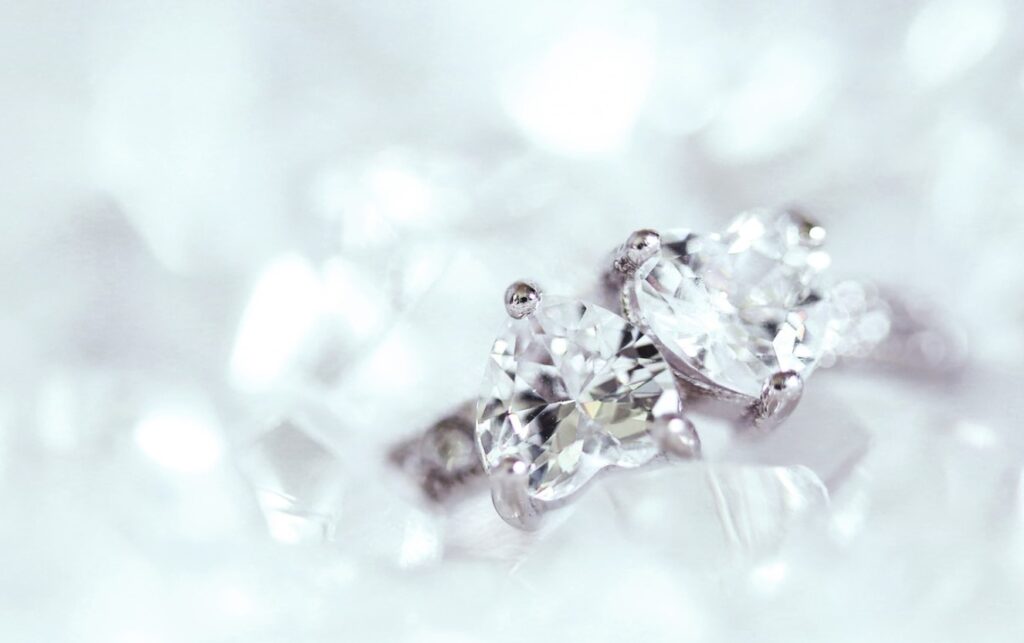 Fact: It is a common belief that fancy shapes like round, oval, pear, marquise, etc., are more expensive than their traditional counterparts like square, rectangular, etc. However, this is not always the case. The price depends on many factors, such as the quality, the size, the type of ring setting, and the labor involved in creating the ring. So, while a fancy diamond shape may cost more than a traditional one, it is not always the case. If you're on a budget, you can still find a beautiful diamond ring that fits your budget.
Myth7: Certain Metal Colors are Trendy
Fact: It is a common misconception that specific metal colours are trendy in diamond engagement rings. In reality, there is no "trend" regarding the metal colour of an engagement ring. The only thing that matters is what metal colour the bride-to-be prefers. Some brides prefer the traditional look of a white gold or platinum ring, while others may prefer the more modern look of a rose gold ring. It all comes down to personal preference.
Myth8: Diamonds Are Only For Women
Fact: It is a common misconception that diamonds are only for women. While it is true that many women love stones, they are not the only ones who can appreciate their beauty. People of all genders and ages enjoy diamonds.
Diamonds are not only beautiful, but they are also durable and rare. This makes them valuable both aesthetically and financially. Whether you're male or female, diamond jewellery can add a touch of elegance and luxury to your look. So don't be afraid to rock some diamond bling, no matter your gender.
Myth9: Yellow Gold Diamond Rings Are Outdated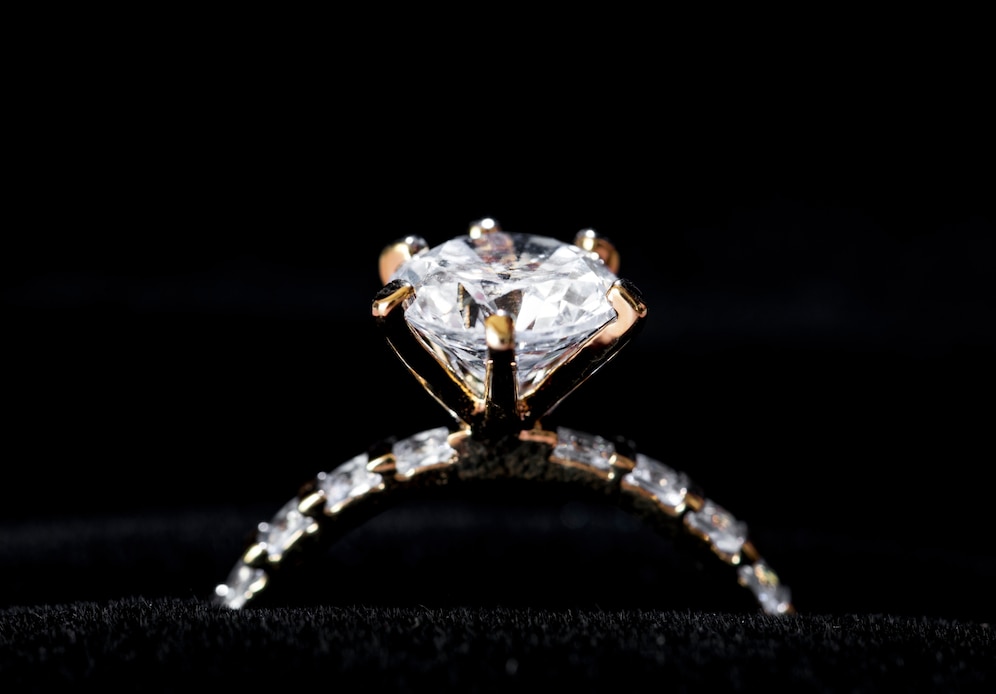 Fact: Although yellow gold has been overshadowed by white gold and platinum in recent years, it is still a popular choice for engagement and wedding rings.
Yellow gold is making a comeback in the jewellery world as more people appreciate its warm, classic look. So if you're considering a yellow gold diamond ring, don't worry that you're outdated. Your ring will be just as beautiful and unique as any other kind.
Conclusion
In conclusion, there are many myths and facts about diamond rings. The most important thing to remember is that diamonds symbolise love and commitment and should be treated with care. With the proper care, a diamond ring will last a lifetime.