Are you looking for the perfect products to add to your dressing table? Do you want to master makeup and look like a pro? Look no further! In this article, we will show you must-have items that any beauty guru should have in their arsenal. From foundation and blush to mascara and eyeliner, these are essential pieces needed for flawless application.
We'll also provide tips on how best to use each product so that you can create stunning looks with ease. Whether it's a natural day look or an alluring evening style, our selection of makeup products will help take your skills up a notch.
So come along as we guide you through the world of makeup mastery!
1. Lipstick Essentials for a Flawless Look
When it comes to mastering makeup, lipstick is one of the essential ingredients for creating a flawless look. From soft and subtle nudes to bold and vivid reds, there's a variety of shades that can be used to create all kinds of looks.
For an everyday classic, opt for a matte pink or mauve hue that will give you just enough color without going overboard. If youre looking to make more of a statement, choose something brighter like coral or fuchsia for added drama.
Try mixing different textures and finishes like glossy pinks with metallic blues for an even more unique effect! Don't forget about applying lipstick liner before your lipstick either – this step helps define the shape of your lips while providing long-lasting wear so your look lasts all day long!
2. Foundation and Concealer: Key Tools for Perfection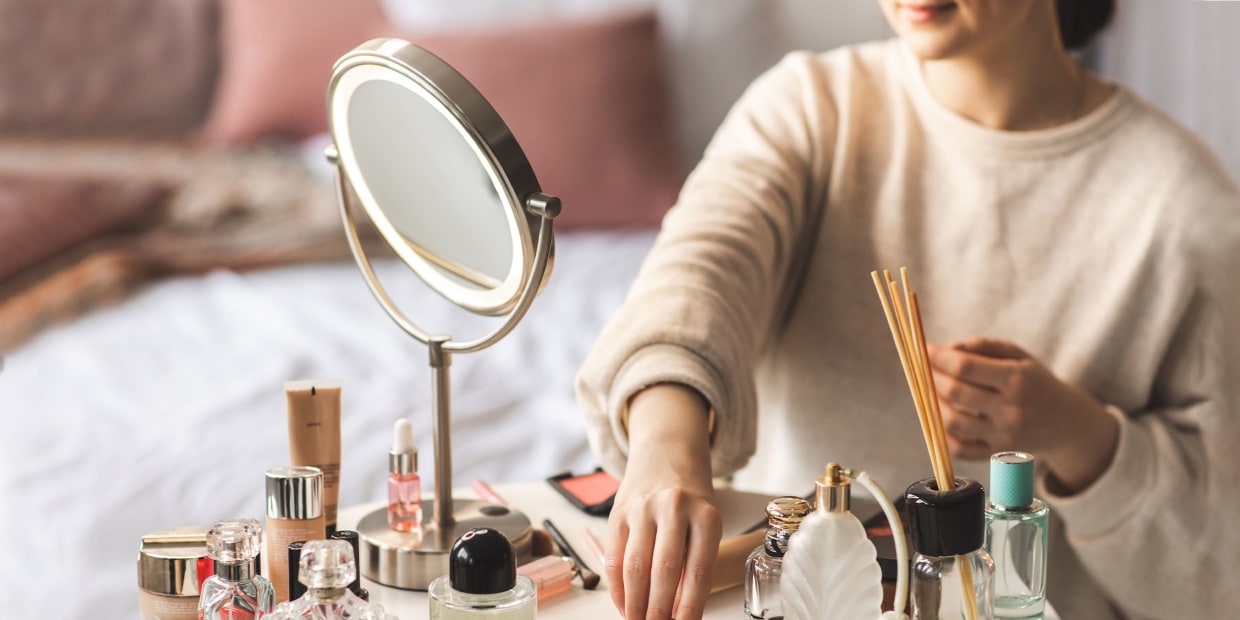 When it comes to mastering makeup, two key tools are foundation and concealer. Foundation provides the perfect canvas for your look, allowing you to create a flawless base that can be built upon with other products.
Concealers help define features and give the skin more definition while also helping to hide blemishes or imperfections. With the right foundation and concealer combination, anyone can achieve a perfectly made-up face in minutes.
From tinted moisturizers with light coverage to full-coverage foundations, there is something for all skin types when it comes to these essential beauty items. Concealers come in various shades so you can easily find one that matches your skin tone – this will ensure everything looks natural once applied. To finish off your complexion routine remember to set everything with a powder or setting spray as this helps keep makeup looking fresh throughout the day!
3. Blush and Bronzer: The Finishing Touches
When it comes to completing your makeup look, applying blush and bronzer is essential. Blush adds a subtle flush of color to your cheeks that can help you appear more awake and vibrant, while bronzer provides dimension and depth for an overall sun-kissed glow.
To ensure you get the perfect finish, start with a light application of blush. Start at the apples of your cheeks, then apply outward strokes toward the temples.
For bronzing, be sure to opt for shades that are slightly warmer than your natural complexion—this will give you a healthy glow without veering into clown territory. When using both products together use sparingly; this way they won't compete against each other as part of your finished look.
With these essentials on hand, mastering any makeup style can be yours!
4. Mascara, Eyeliner, and Other Eye Enhancers
From mascaras for long and voluminous lashes to eyeliners that can create an array of looks, eye enhancers are a must-have item on any makeup lover's dressing table. With so many different types available, it can be hard to know which ones you need or even where to start.
Mascaras come in various formulas such as waterproof, volume boosting, and curling; each with its unique benefits that will help you achieve the look youre after. Eyeliners also provide plenty of options from gel liners for those precision cat eyes to liquid liners for artful strokes.
Color choices range from classic black for subtle definition to bolder shades like blue and green perfect for adding a pop of color around the eyes. Pencils are great if you want an easy way to blend color across your lids without too much fuss while cream shadows offer intense colors and lasting power all day long.
Whichever type of eye enhancer you choose, one thing is certain – with these products at your disposal, it's easy to create beautiful eye looks!
Conclusion
Having the right products on your dressing table is essential for achieving makeup mastery. From eyeshadow palettes to lipsticks, blushes, and setting powders, having quality items that you can rely on makes all the difference in creating a look that will turn heads.
And what better way to store these important items than with kosmetinis staliukas? A dresser or vanity designed specifically for storing beauty supplies ensures that you have exactly what you need when it comes time to get ready and allows everything to be kept organized and easily accessible. With this sort of setup, achieving makeup mastery is made much easier.