Navigating the Miami Real Estate Market can be daunting. With an ever-changing landscape, it's important to understand effective strategies to sell your house quickly and maximize profits.
By understanding current trends in the market, you'll have a better idea of how best to approach selling your home, through pricing competitively or utilizing innovative marketing techniques. To help you achieve success in Miami's challenging real estate environment, this article will provide helpful advice on navigating the market and offer useful tips for getting top dollar for your property.
Strategizing Your Home Sale
With the Miami real estate market being so competitive, it is important to understand how to effectively strategize a home sale. Selling your house quickly requires careful planning and execution of tactics that can help make sure you navigate the process with minimal stress. To start, understanding the current market conditions in Miami is essential for establishing an effective plan.
Researching local trends and statistics on recent sales will give insight into what buyers are looking for in a home as well as what prices they may be willing to pay. Additionally, familiarizing yourself with any restrictions or incentives put forth by government agencies can also affect pricing and other factors when selling your house.
Next, properly preparing your home for sale should be a top priority before entering negotiations with potential buyers. Taking time to fix up minor issues such as peeling paint or broken fixtures will go a long way in making sure you get maximum value from each offer presented during showings.
Additionally, taking steps like staging furniture and decluttering rooms gives potential buyers the chance to envision themselves living in the space; this could significantly increase interest levels which leads to higher offers and faster closing times overall. Finally, having all of your paperwork ready before listing is key when strategizing a successful sale in the Miamis housing market; this includes documents related to mortgage payments or liens associated with ownership along with details regarding any appliances included within the purchase price (if applicable).
Understanding these legal aspects ahead of time allows you to keep things running smoothly throughout the entire negotiation process – ultimately leading toward quick closing times without any surprises down the road. Together these strategies equip sellers when navigating through the complex terrain that comes along with selling property within Miami's fast-paced real estate landscape.
Maximizing Curb Appeal
When selling your home quickly in the Miami real estate market, one of the most effective strategies is to maximize curb appeal. If you make a good impression on potential buyers before they even enter your house, it can go a long way toward making them want to buy.
Start by sprucing up your front yard with some landscaping and decorations that are appropriate for the area such as potted plants or outdoor furniture. Make sure all exterior surfaces from windows to walls have been freshly painted and any necessary repairs done properly. You should also look into replacing old fixtures like lights or door handles with more modern versions since this will add value to your house without too much effort on your part.
Finally, consider adding small touches like new address numbers or an interesting welcome mat so that buyers know they've come to the right place! By following these steps you can ensure that people take notice of your property when they pass by, helping you sell quickly and successfully in Miami's competitive real estate market.
Pricing for a Quick Sale
Pricing your home correctly is one of the most important aspects of a quick sale in Miami's real estate market. To ensure that you are getting the best possible deal for your house, it's essential to understand how pricing works and how to price it competitively.
It can be difficult to find an accurate base price, but with research and patience, you should be able to come up with a number that will work for both parties. You may also need to consider factors such as location or recent market trends when setting your asking price. Ultimately, whatever amount you decide on should reflect the value of what youre offering while still being realistic enough for buyers who might be interested in making a purchase soon.
Utilizing Professional Services
Working with a real estate professional can be an effective way to help navigate the competitive Miami real estate market. Professional services, such as a realtor or attorney, are knowledgeable in areas that may be outside of your wheelhouse and have experience working in the local area.
They can help you understand what to expect when selling a home and provide valuable insights into how to make it happen quickly. Additionally, they will know which documents need to be prepared and filed properly for closing.
Utilizing their expertise is essential if you want to maximize your returns on this venture while avoiding any potential pitfalls along the way. By having knowledgeable professionals on board, you can rest assured knowing that all aspects of the sale process are being managed correctly so that you get the best deal possible in no time at all!
Negotiating with Buyers
Negotiating with buyers can be a daunting task when attempting to sell your house in Miami quickly. It's important to understand the buyer's needs and motivations, as well as stay firm on what you need from them to make the transaction happen.
To start, it is beneficial to know what kind of offer they are willing or able to make to determine if their bid is realistic for your property. Keeping an open mind throughout negotiations will allow both parties involved to come up with a solution that works for everyone.
Furthermore, having knowledgeable agents and attorneys present at each meeting can help ensure that all aspects of the deal are agreed upon before signing anything legally binding. During negotiations, remain confident but also flexible – remember that there may be more than one way for both parties involved to get what they want out of the transaction! Finally, don't forget that communication is key throughout this process – being timely and forthright during each step will help keep things running smoothly until the closing day arrives.
Conclusion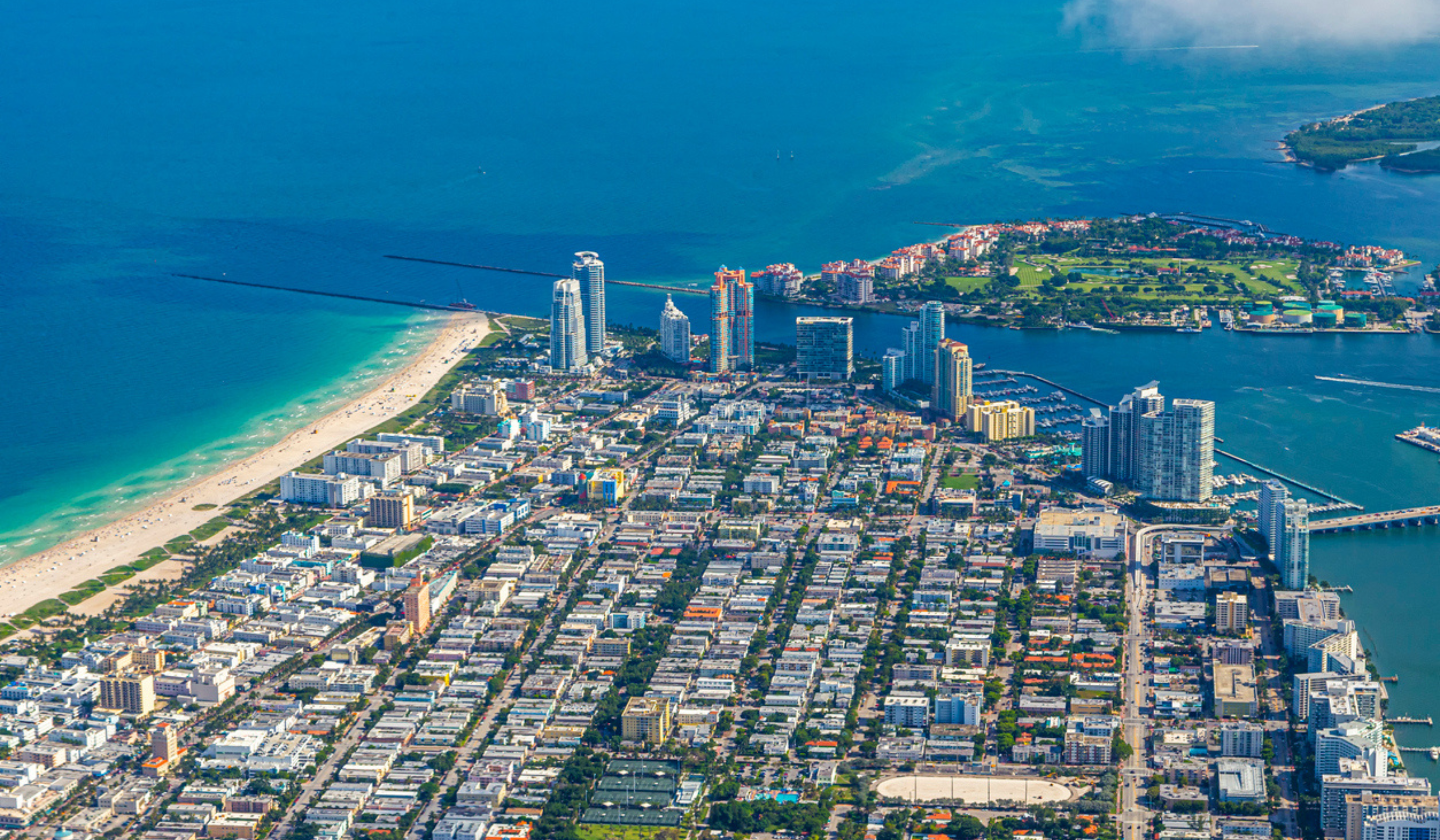 Selling your house in Miami can seem daunting, but with the right strategies and knowledge of the local real estate market, you can sell quickly and successfully. Researching similar properties in your area, pricing realistically for the market conditions, marketing to potential buyers through digital platforms such as social media or listing sites, and enlisting a qualified real estate professional are all effective ways to ensure that you get top-dollar for your home.
With careful planning and preparation, you will be able to navigate the Miami Real Estate Market successfully and have a positive experience selling your house in Miami.