Are you looking for the perfect engagement ring to symbolize your love? What if the color of the gemstone could reveal something deeper about that special bond? In this article, we explore how different colors can affect how we relate to our engagement rings and what they mean to us. From classic diamonds to sapphires and emeralds, discover how each hue reflects a unique emotion and connection.
Learn about specific meanings behind each color and find out which one matches your relationship best. So grab your partner's hand, and join us in this journey of discovery into the world of colored engagement rings!
What the Color of Your Gemstone Reveals About Engagement Rings
Did you know that the color of your gemstone can tell a lot about your engagement ring? While diamonds are the classic choice for an engagement ring, many other beautiful gemstones could make a perfect addition to any proposal. From rubies and sapphires to emeralds and aquamarines, each type of stone has its unique meaning.
Rubies symbolize love and passion, so they are often chosen by couples who want their rings to represent strong romantic feelings. Sapphires represent faithfulness and loyalty, making them ideal for couples who have been together for a long time or those looking for commitment in their relationship.
Emeralds signify success and harmony while still expressing true love –– great choices for partners with similar goals in life. Aquamarine carries the energy of calmness which makes it perfect as a representation of peaceful relationships between two people deeply connected on an emotional level.
Choosing the right stone is not just about aesthetics; it's also about finding something meaningful that reflects both partners' personalities perfectly! Whether you opt for traditional diamonds or decide to go with something different like rubies or sapphires, remember that every color has its own special story waiting to be told through your stunning engagement ring!
The Psychology Behind Selecting a Gemstone for an Engagement Ring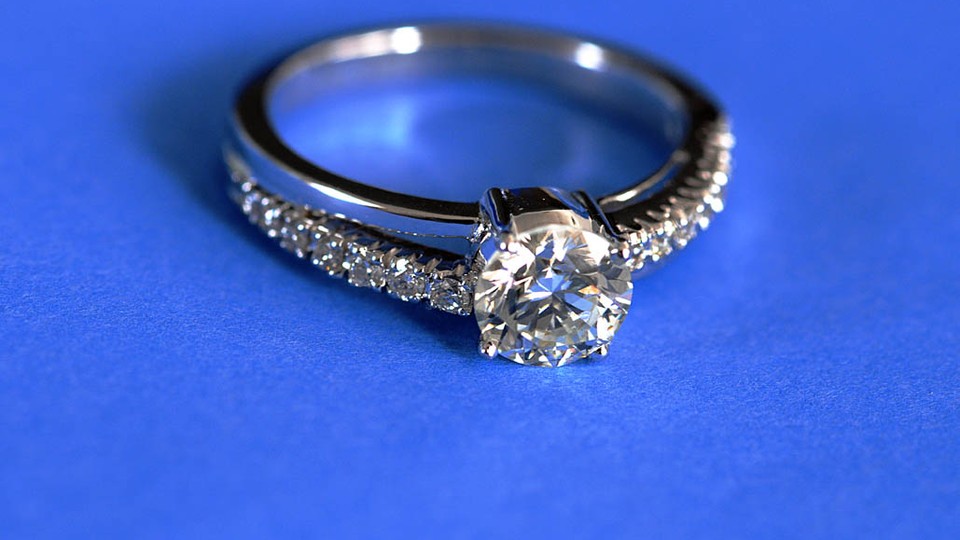 When selecting a gemstone for an engagement ring, there is significant psychology at play. Couples often pick stones that reflect their personality and sense of style.
Furthermore, the chosen color can be symbolic of a range of emotions such as strength and courage, joy and optimism, or even loyalty and trustworthiness. With so many colors to choose from, it's important to consider what feelings you want your gemstone to embody when creating the perfect proposal.
The hue of the stone will also be integral in producing an aesthetically pleasing setting; after all, no one wants a mismatched combination! While some may opt for traditional diamonds or rubies due to their timelessness and elegance, those who are looking for something unique could instead explore sapphires in shades of blue ranging from deep navy to sky turquoise – each with its distinct meaning depending on its vibrancy. Alternatively, warm-toned gems like amethyst or topaz offer couples another way to express themselves through vibrant purples and oranges respectively.
Whether youre seeking something that stands out from the crowd or simply wish to honor a loved one by selecting their birthstone; understanding how different colors evoke certain emotional responses can help guide your decision-making process when choosing an engagement ring gemstone – ultimately leaving you feeling confident in your choice!
Exploring Different Hues and Their Significance in Engagement Rings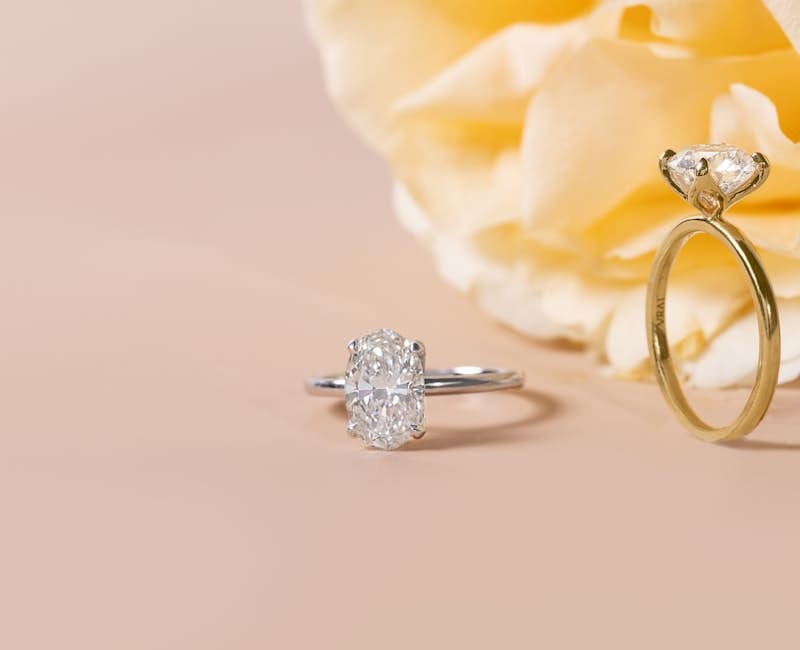 When it comes to engagement rings, the color of the gemstone is a significant factor in selecting the perfect ring. Different hues can be used to symbolize different things and convey desired messages.
For example, yellow gold or diamonds typically signify love and commitment while white gold or silver with diamond accents may indicate elegance and purity. Bluestones are often associated with loyalty and trustworthiness, making them an ideal choice for those looking to make a lasting statement of love.
Emeralds represent prosperity and good luck, while rubies stand for passion – perfect for couples who want their connection to be passionate yet strong like ruby hardness. Pink sapphires have become increasingly popular recently as they symbolize joyfulness and femininity; these gems are perfect for those looking for something unique that stands out from traditional diamond rings. The options don't end there! More unusual but equally meaningful colors include black onyx which conveys strength and courage while purple amethyst evokes mystery as well as beauty – great choices if youre looking to add some sparkle without opting for typical engagement ring colors such as yellow gold or diamonds.
Finally, grey pearls offer serenity in addition to sophistication – just what someone might desire when searching for a special token of affection between two people in love!
Conclusion
Engagement rings are a symbol of commitment and love, so it is important to choose a gemstone that reflects your feelings. The color of the gemstone you choose can tell others about your style, personality, and even what type of relationship you have with your partner.
Whether you opt for traditional diamonds or colorful sapphires, the hue of your engagement ring will be an expression of who you are as a couple. With its wide range of dazzling colors from which to choose, selecting the perfect engagement ring has never been easier!