Throwing a Christmas party is no small feat. From planning the guest list to decorating your home, there are many elements to consider.
But, when it comes down to making sure your Christmas Party is a success, food and catering are key components.
Whether you are hosting an intimate gathering or an extravagant soiree, having the right tips for creating delicious dishes and memorable menus can help make sure that your guests have the most wonderful time of all!
Here's how you can ensure that your next Christmas party will be one they won't soon forget with some helpful tips on food, catering, and impressing your guests.
Planning the Perfect Christmas Party Menu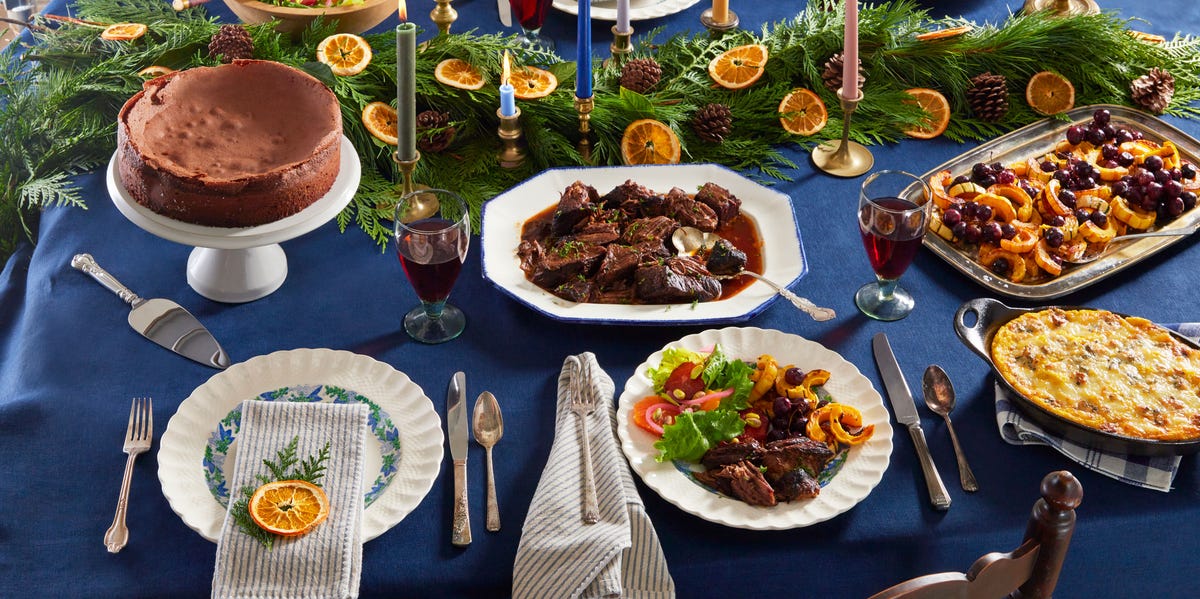 Planning the perfect Christmas party menu can be a daunting task, but it doesnt have to be. With careful consideration and ample research, you can create an unforgettable spread that will impress your guests! Start by researching seasonal foods and traditional dishes from around the world that you could serve at your event.
Consider adding recipes made with fresh ingredients like cranberries, pumpkin, sweet potatoes, or apples. Try to select festive favorites such as roast turkey with stuffing and mashed potatoes for the main course.
Accompanying sides should include options like roasted vegetables or winter salads along with some tempting desserts such as a yule log cake or gingerbread cookies iced in festive shapes. Serve drinks that capture the holiday spirit too – hot mulled cider is sure to warm up your guests on a cold winter night!
By taking these few steps towards creating an appetizing menu for your special celebration, you're guaranteed to make this Christmas party one of the most memorable yet!
Strategies for Hiring Professional Caterers for Your Party
When searching for professional caterers, it's important to do your homework. Research catering companies in your area and read customer reviews to get an idea of the quality of services they provide.
Also, reach out directly to caterers you are interested in for a more accurate assessment; ask them questions such as what their specialty dishes are or if they offer discounts on certain packages so that you have all the necessary information when deciding who will best suit your needs.
Be sure to discuss any dietary restrictions with potential vendors beforehand too – many can accommodate special requests so that everyone at your party is taken care of!
Crafting Fun Activities To Make The Event Memorable
Crafting fun activities to make the event memorable is essential for any successful Christmas party. From classic holiday games like charades and Pictionary to ice breakers like 'Guess Who' or a festive scavenger hunt, there are plenty of ways to keep your guests entertained throughout the night.
Or why not try something unique? A custom-made team-building exercise that puts each guest in an unfamiliar situation or encourages them to get creative can be just as rewarding as traditional games.
Other options include setting up a karaoke station with popular festive songs or playing party classics such as musical chairs and spin the bottle. Whatever activity you choose, remember: it's all about creating positive vibes by having fun together!
Conclusion
聖誕到會推介 are a great way to complete your Christmas party! Options for catering, takeout, and even games that guests can participate in can help you stand out among your hosts. If you want to create an unforgettable memory, make sure all guests are welcome and feel special.
By holding a great event, packing the best food with dazzling tableware, and putting guests\' new scientific ingenuity to the test competitively and collaboratively – you can create an unforgettable and enjoyable aftertaste in no time!